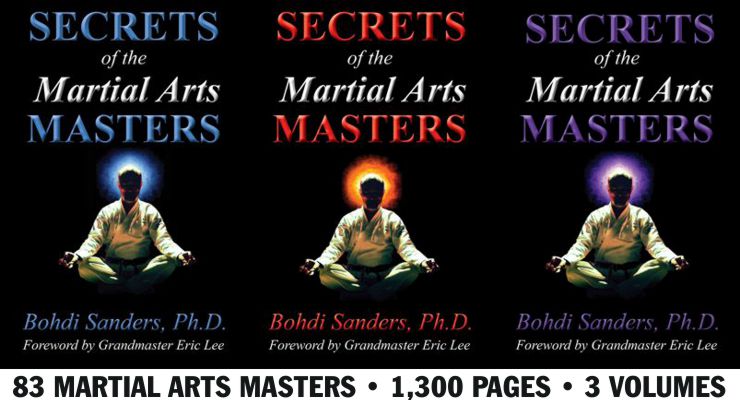 Secrets of the Martial Arts Masters compiled by Bohdi Sanders is 83 martial arts Masters in 3 volumes containing over 1,300 pages of knowledge these Masters knew would be meaningful to martial artists everywhere. Each one of these incredible book costs only $19.99.
Secrets of the Martial Arts Masters is a book series that every martial artist will want in their library. No matter how long you have been a martial artist, there is so much old wisdom and new insight in these teachings that every martial artist will benefit from.
Whether you are a martial arts student, instructor, enthusiast, military personnel, or work in law enforcement, you will want to take these teachings to heart and integrate them into your daily life. Some of these teachings will save your life, others will expand your horizons, and all 3 volumes are a MUST READ for every martial artist!
Great Gifts
If there is a martial artist, warrior, member of the military, law enforcement officer, or anyone interested in self-defense in your life, These volumes of Secrets of the Martial Arts Masters make a perfect gift.
The Secrets of the Martial Arts Masters book series by Dr. Bohdi Sanders is now available on TheWisdomWarrior.com and on Amazon! See Below!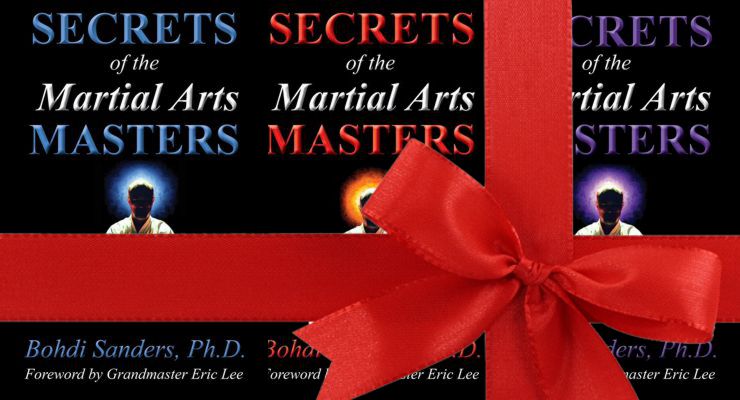 Buy directly from Bohdi Sanders and he will sign your copies
Signed Copies Available on TheWisdomWarrior.com
About the Books
Secrets of the Martial Arts Masters in 3 volumes has made martial arts history by bringing together martial arts Masters and Grandmasters from around the world, including from the United States, United Kingdom, Europe, Australia, Mexico, South America, Puerto Rico, Caribbean, Korea, China, and India. Martial artists from different styles share their teachings, stories, secrets, techniques, philosophy, and deeper wisdom learned from their years in the martial arts.
The foreword to Secrets of the Martial Arts Masters is written by the "King of Kata" himself, Grand Master Eric Lee. The martial arts greats in these book share their deep insights and martial arts wisdom and knowledge.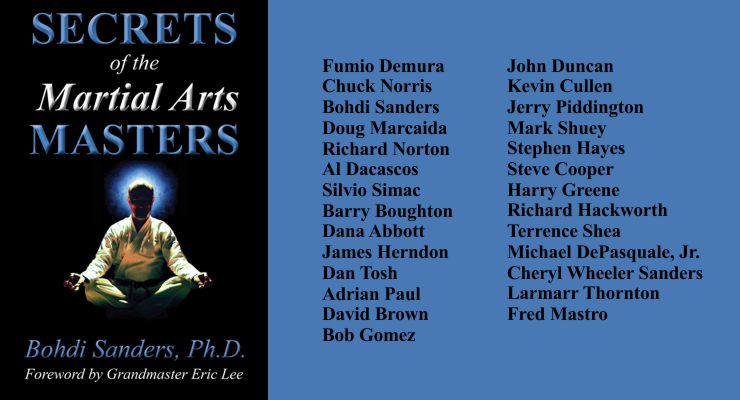 Secrets of the Martial Arts Masters Volume 1
Volume 1 includes teachings from:
Buy directly from Bohdi Sanders and he will sign your copies
Signed Copies Available on TheWisdomWarrior.com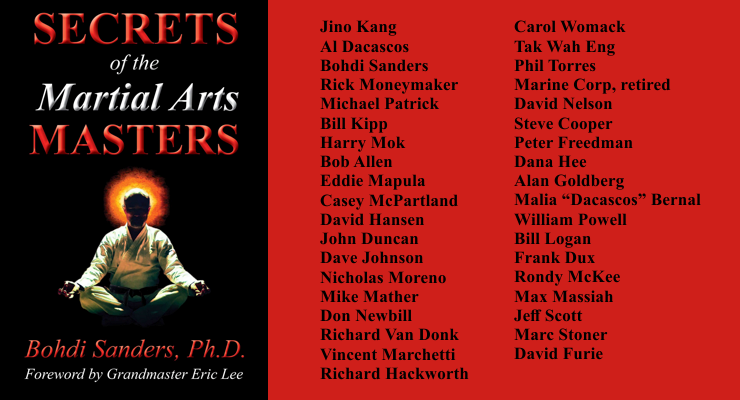 Secrets of the Martial Arts Masters Volume 2
Volume 2 includes teachings from:
Buy directly from Bohdi Sanders and he will sign your copies
Signed Copies Available on TheWisdomWarrior.com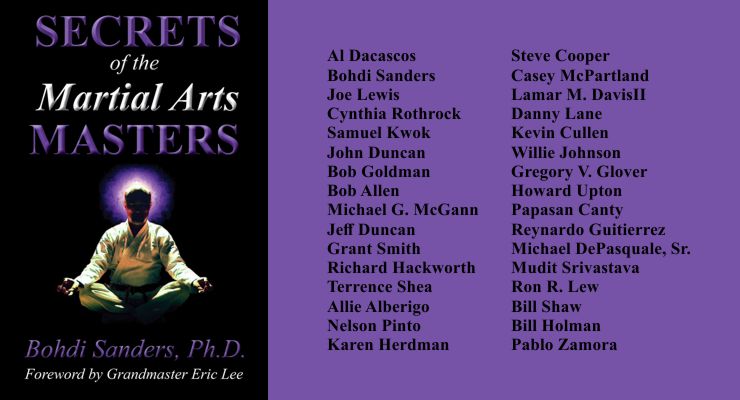 Secrets of the Martial Arts Masters Volume 3
Volume 3 includes teachings from:
Buy directly from Bohdi Sanders and he will sign your copies
Signed Copies Available on TheWisdomWarrior.com