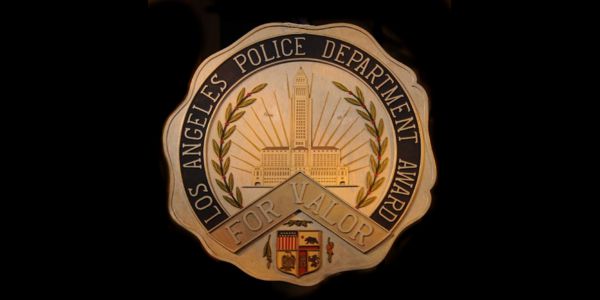 Officer Stacy Lim from the Los Angeles Police Department pulled into her driveway after an enjoyable evening of softball practice. When Lim got out of her personal car, she was immediately confronted by a group of gangbangers who had followed her with the intent of carjacking her vehicle. Her first response was to call out that she was a police officer. They responded by firing a .357 magnum round into her chest, which penetrated her heart, and blew a tennis ball-size exit wound out her back. Stacy Lim was physically and mentally prepared and she stayed in the fight. She not only returned fire, but she also became the aggressor as she pursued the man, shooting him repeatedly. The remaining gangbangers suddenly remembered previous, pressing engagements and very wisely fled for their lives. After she dealt with her attackers she turned around and headed up her driveway toward her house to call for help. She does not recall doing it, but as she was losing consciousness, she stripped the magazine from her pistol and threw it 20 feet away where it was found the next day. She did this because in the academy she had been taught, "Don't let them use your weapon against you." Her attacker died and Stacy Lim died twice on the operating table. She required 101 pints of blood, but she survived, returning to duty eight months later. Today, she still works uniform patrol on the streets of Los Angeles, and her training philosophy is, "You need to prepare your mind, for where your body may have to go." Although Lim was the victim of a surprise attack by deadly predators, she not only stayed in the fight, she took the fight to them. She was victorious because she was both physically and mentally prepared. Lim had a competitive attitude that refused to lose, and she had a plan, a visualized determination to win. ~ Lt. Col. Dave Grossman
Officer Stacy Lim 1991 Medal of Valor Recipient
After a softball game and a stop-over at the Northeast Station to check her work assignment, Officer Stacy Lim arrived home in Canyon Country at about 1 a.m., Saturday, June 9, 1990. She didn't know that the car behind her had followed her from Los Angeles, or that it carried four hardcore gang members, intent on stealing her truck. One of the young bandits was armed with a .357-Magnum revolver. Now, because she believed that she had been followed for some unknown reason, she carried her 9-millimeter service weapon in her hand. When she saw the large pistol in the hand of the advancing figure, she was ready to defend herself.
Officer Lim did a humane thing – instead of immediately firing at the shadowy figure with a gun, she purposely advised him that she was a police officer. From a distance of about 5 feet, the young gunman, without warning, responded to Officer Lim's unselfish act by firing his weapon directly into her chest. The bullet struck her with an impact equal to being hit by an 18-wheeled truck doing 60 miles-an-hour. The bullet ravaged her upper body when it nicked the lower portion of her heart, damaged her liver, destroyed her spleen, and exited through the center of her back, still with enough energy to penetrate her vehicle door, where it was later found. Critically wounded, the officer brought up her weapon and fired one round which struck her assailant. He then turned and ran, but the officer followed him and fired three more rounds, which hit and fatally wounded the gunman. He had fired all six of his bullets at Officer Lim, who now returned to the front of her vehicle to fight off any further attackers, unaware that the others had driven away in panic. They were all taken into custody the same day.
Now realizing her danger from her massive wound, she tried to reach her doorway, but collapsed. Her roommates, alerted by the shooting, found her and called for medical aid. The officer had already lost so much blood, that that alone made her condition critical.
Police and Medical personnel at the scene estimated that she had no chance for recovery, and doctors at the hospital gave her only an hour to live. Her family was summoned.
However, she refused to die and survived three full cardiac arrests. By responding to a 90-minute heart massage, she showed her will to live. Her sense of duty and personal courage were equaled only by her reverence for the life of another, because she had placed herself at dire risk by giving a warning to an armed attacker. She had given him an opportunity to surrender and live. Her action upheld the highest traditions of the Los Angeles Police Department and is hereby recognized by awarding her with the Medal of Valor.