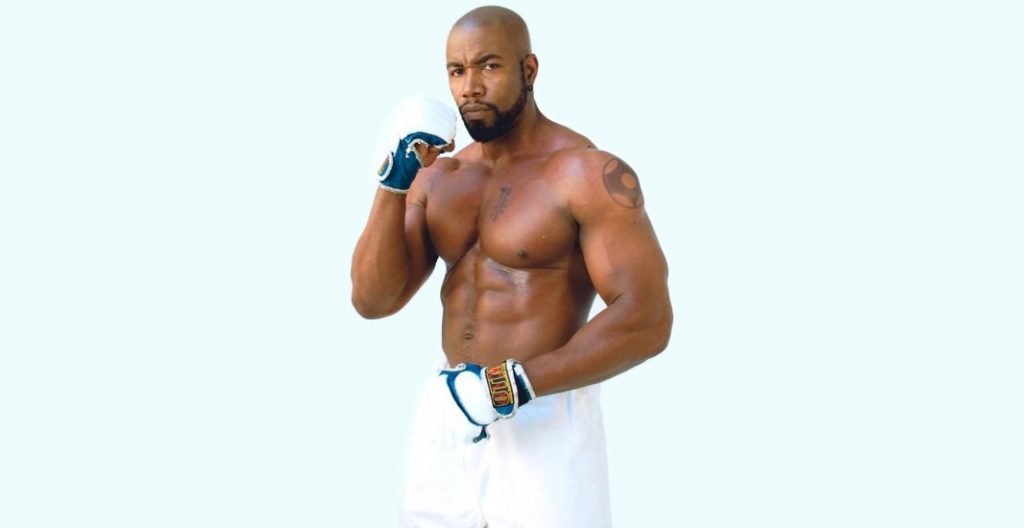 Michael Jai White is a Black Belt in seven karate styles and he has won 26 martial arts titles, including U.S. Open, the North American Open, and he was the New England Grand Champion.
Michael Jai White is a Black Belt in seven different styles including Shotokan, Taekwondo, Kobudo, Goju Ryu (under Master Eddie Morales), Tang Soo Do, Wushu and Kyokushin, with a specific focus in Kyokushin. His style incorporates aspects of many different martial arts forms. White started training in the martial arts at the age of seven in Jujutsu and then Shotokan moving to other styles later.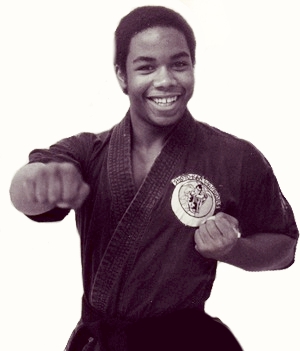 Born in Brooklyn, New York, on November 10, 1967, Michael was raised between impoverished Bridgeport and wealthy Westport, Conneticut, which has the highest percapita income in the United States. Michael, raised between these two very different financial worlds, grew comfortable in either surrounding. By the age of 14, he had already gained the reputation of being a fearless, tough street fighter and his hatred for bullies often forced him to seek them out for battle. Left partially on his own, the very mature looking Michael began offering karate lessons at the local YMCA and also earned money by competing in karate tournaments and dance contests. He graduated high school with honors and set his sights on college.
Not sure where he wanted to end up, Michael moved from university to university, and major to major, taking a few acting classes in between. Eventually finishing college, he became a junior high school teacher who specialized in working with emotionally disturbed children. Michael loved acting, but didn't want to abandon his students. He started auditioning in Manhattan and taking parts in his spare time. Eventually, with the blessings of his students, he quit teaching and pursued acting full time.
(Michael Jai White Actor on Martial Arts Entertainment)