Looking for martial arts schools in your area. Visit the Martial Arts Schools Directory Joining a martial arts school is a lot like purchasing a...
Arts of War and Life Two martial arts that are gaining popularity are Tai Chi Chuan, "Grand Ultimate Fist" and Muay Thai, "The science of...
FILIPINOS, before the arrival of the Spaniards, had their own sports. Notable among these were, Patintero (no word in English) Tago Taguan (hide and...
Books • Magazines • DVDs • APPs
Katsuoh Yamamoto was a 10th degree Black Belt and the Founder of Yoshukai Karate.  He was born on July 10, 1938 and at 12...
Today, July 21, 2017, the world has lost Jim McCunn, another shadow warrior whose bravery and contribution to the worlds of intelligence, martial arts,...
A Robert Browning verse has been in my head lately, "The best is yet to be, the last of life for which the first...
Immediately after the train bombings in London on 7/7 the New York Police Department implemented a new policy of randomly searching people's personal items,...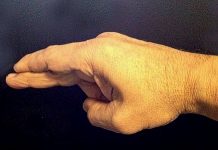 Dim Mak vs Kyusho: They are very Different Dim Mak / Dian Xue: 點穴 Death Touch or Delayed Death Touch Kyusho: 急所 Vital Point Although it appears...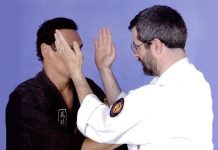 When traditional karate practitioners are introduced to pressure point fighting and shown how it unlocks the secrets of kata and other aspects of classical...