Originally in Okinawa there were 15 ranks for Black Belt and these ranks ended with the Gold Belt. Yes, 15! In Japan, as martial...
There are many activities available for children and martial arts training for children can be one of the premium choices. As an extracurricular activity,...
FILIPINOS, before the arrival of the Spaniards, had their own sports. Notable among these were, Patintero (no word in English) Tago Taguan (hide and...
Books • Magazines • DVDs • APPs
Katsuoh Yamamoto was a 10th degree Black Belt and the Founder of Yoshukai Karate.  He was born on July 10, 1938 and at 12...
Today, July 21, 2017, the world has lost Jim McCunn, another shadow warrior whose bravery and contribution to the worlds of intelligence, martial arts,...
When you feel like giving up because things are so tough This is for good a friend of mine who is going through a really...
Information Necessary For Understanding Terrorism The purpose of the Understanding Terrorism is to help us learn as much as possible about Terrorism. If you have...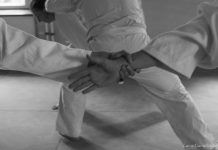 Tuidi (Grab-Hand) "The Grappling Aspect of Karate" All bodies can be weakened - they all have nerves, vital points, joints, tendons and muscles that will...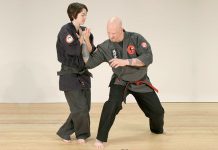 One day George Dillman called me and said, "Weave been teaching women incorrectly!" Most martial artists will only reluctantly admit when they are wrong;...