Introduction At the surface, martial arts training is very attractive to both parents and children alike for many different reasons. With so much time and...
When people hear the term "martial art" they generally think of Karate. One of the most popular martial arts, Karate had its roots in...
In this article we are going to take a look at the history of British JuJutsu outside of Edward W Barton-Wright. I want to introduce you...
Richard Bustillo was internationally recognized as an expert in the martial arts. With over 45 years of experience, Bustillo possessed a wealth of knowledge...
Grandmaster Fu Sheng Yuan was born in 1931. He is the son of Fu Zhong Wen and Zou Kuei Cheng, who was the great grand...
This is the original article written by Gary Lee on the Roast of Mark Gerry. If you wish to reprint or rewrite this version...
Kassem Eid, who survived the August 2013 chemical gas attack in Syria where more than 1400 people were killed, shares his horrrible experience after...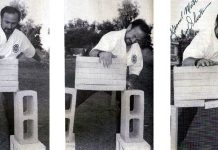 Much of the mystical power surrounding the martial arts and its superhuman deeds stems from the Eastern concept of chi or "energy," in Chinese, and...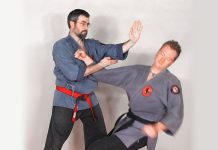 I recently was explaining our concepts to a man who had been training at a local martial arts school. It was almost as if...