There are many activities available for children and martial arts training for children can be one of the premium choices. As an extracurricular activity,...
Is learning competitive sports like boxing and the lessons learned restricted solely to the ring? For a very long time researchers have been unable to...
Silat is a term generally used to define the indigenous arts of Indonesia, Malaysia, and the Southern Philippines, countries comprising a cast archipelago of...
Books • Magazines • DVDs • APPs
Today, the world has lost another shadow warrior whose bravery and contribution to the world of intelligence, martial arts, and humanity will not be...
JUDO & EDUCATION Over a century ago, Japanese jujutsu men from various ryu or schools, often competed against one another and sometimes fought boxers and...
I am sure that you know this, but.... It never ceases to amaze me how many really smart people fail to see the connection between...
Terrorism is the uncontrolled enemy of all and must be fought by all nations together. It is anti-terrorism, through the use of education, that...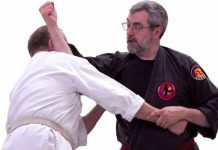 Chris Thomas is sometimes asked, "How come you aren't a regular columnist for Black Belt or some other magazine?" The answer is that he...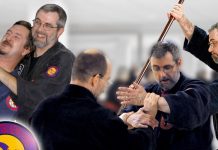 At some point, the true martial artist must come to grips with this messy, brutal reality. I call this "dancing with the dark side." Let...