Flip open any martial-arts trade magazine, and you'll find page upon page of ads for merchants selling instructional books and videos. Learn the ancient...
My favorite Gichin Funakoshi quote is: "Everything you encounter is an aspect of karate: find the marvelous truth there." Did he say "everything?" Wow! I...
FILIPINOS, before the arrival of the Spaniards, had their own sports. Notable among these were, Patintero (no word in English) Tago Taguan (hide and...
Books • Magazines • DVDs • APPs
Katsuoh Yamamoto was a 10th degree Black Belt and the Founder of Yoshukai Karate.  He was born on July 10, 1938 and at 12...
Today, July 21, 2017, the world has lost Jim McCunn, another shadow warrior whose bravery and contribution to the worlds of intelligence, martial arts,...
Offended??? of·fend·ed: resentful or annoyed, typically as a result of a perceived insult. Have you ever known someone that is easily offended...Someone that practically looks for reasons...
The Third Jihad is not a film about Islam. It is about the threat of radical Islam. In 2015 only a small percentage of the World's 1.8...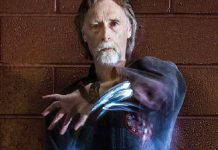 Hayashi Tomio, Shifu, (Chris Goedecke), is a career teacher of Okinawan Karate Do, 8th dan and headmaster of the Wind School of Karate Do...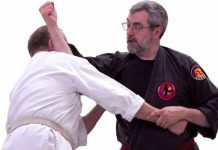 Back in 1997, DKI member and physician Chaz Terry helped set up a small investigatory study of pressure point techniques which was conducted at...