A common refrain heard at many McDojo's is the hyperbolic truism that "Size/Strength doesn't matter." Do me a favor. If you ever hear a sensei...
Choosing the good teacher in a different martial art may be better than training with a bad teacher in the martial art you want to study. For years, I...
Silat is a term generally used to define the indigenous arts of Indonesia, Malaysia, and the Southern Philippines, countries comprising a cast archipelago of...
Books • Magazines • DVDs • APPs
Today, July 21, 2017, the world has lost Jim McCunn, another shadow warrior whose bravery and contribution to the worlds of intelligence, martial arts,...
JUDO & EDUCATION Over a century ago, Japanese jujutsu men from various ryu or schools, often competed against one another and sometimes fought boxers and...
Margret Beasley earned seven Golden Greek Awards from Texas, the highest number ever awarded since the death of Demetrius "The Golden Greek" Havanas in...
Here are lots of amazing facts about Israel, the small county that declared independence in 1948. It borders the Mediterranean Sea, Egypt, the Red...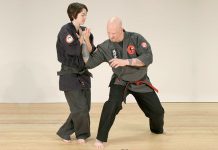 One day George Dillman called me and said, "Weave been teaching women incorrectly!" Most martial artists will only reluctantly admit when they are wrong;...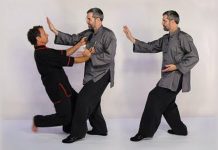 In the early 80's, I wrote some articles about tai chi. After one of them, a letter to the editor from a tai chi...