Looking for martial arts schools in your area. Visit the Martial Arts Schools Directory Joining a martial arts school is a lot like purchasing a...
Arts of War and Life Two martial arts that are gaining popularity are Tai Chi Chuan, "Grand Ultimate Fist" and Muay Thai, "The science of...
Silat is a term generally used to define the indigenous arts of Indonesia, Malaysia, and the Southern Philippines, countries comprising a cast archipelago of...
Books • Magazines • DVDs • APPs
JUDO & EDUCATION Over a century ago, Japanese jujutsu men from various ryu or schools, often competed against one another and sometimes fought boxers and...
Kwang-Sik Myung was born in North Korea but lived in Seoul for most of his early life. In 1948, at the age of 7,...
Ivan Outerbridge travels to where slaves created the 'secret' art of Capoeira Avid and long time martial artist, Ivan Outerbridge of Capoeira Camara – Bermuda, recently...
About TIT for TAT Preventing another 9/11 Tragedy Mission: Our perpetual mission is dedicated to exploring and providing the most comprehensive self-defense training tactics for people who...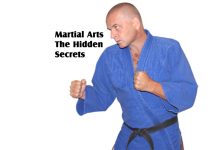 If I were to choose one aspect of Martial Arts training above all others then Body Alarm Reaction (BAR) would be it. This is...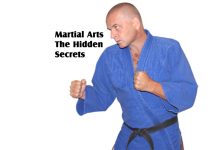 Rather than the usual layout of chapters etc within a book. I have set out to introduce you to the "secrets" of Karate in...