Originally in Okinawa there were 15 ranks for Black Belt and these ranks ended with the Gold Belt. Yes, 15! In Japan, as martial...
Knowledge at Your Fingertips: Learning Martial Arts By Video Traditional martial artists frequently scoff at the idea of learning martial arts by video, arguing that you...
FILIPINOS, before the arrival of the Spaniards, had their own sports. Notable among these were, Patintero (no word in English) Tago Taguan (hide and...
Books • Magazines • DVDs • APPs
Katsuoh Yamamoto was a 10th degree Black Belt and the Founder of Yoshukai Karate.  He was born on July 10, 1938 and at 12...
Today, July 21, 2017, the world has lost Jim McCunn, another shadow warrior whose bravery and contribution to the worlds of intelligence, martial arts,...
The old have a tendency to do a lot of reminiscing. At sixty six I find myself looking back over my life. There are...
About TIT for TAT Preventing another 9/11 Tragedy Mission: Our perpetual mission is dedicated to exploring and providing the most comprehensive self-defense training tactics for people who...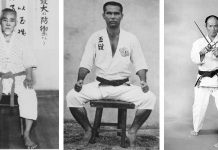 A Buddhist friend showed me a video featuring some Tibetan yogis. These were people whom she greatly admired (some were her teachers). She saw...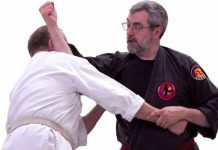 Back in 1997, DKI member and physician Chaz Terry helped set up a small investigatory study of pressure point techniques which was conducted at...