Jim Wagner Reality-Based Personal Protection will not only teach you the most up-to-date police, military, security, bodyguard, martial arts, and counterterrorism techniques and training...
There are many ways in which martial arts can be divided. Here are a few of them that might be useful to use in...
Silat is a term generally used to define the indigenous arts of Indonesia, Malaysia, and the Southern Philippines, countries comprising a cast archipelago of...
Sensei Hans Ingebretsen has been studying Danzan Ryu Ju Jitsu and Kodenkan Judo for 31 years, and holds the rank of Godan in Danzan...
At the age of 17, Helio Gracie (pronounced Eh'leeo) first stepped into the ring in Brazil to face a boxer named Antonio Portugal. Helio...
The role of Chuck Norris has always been a positive one in our lives. It started for my family when I was only 4...
America is a relatively safe place. However, a regime halfway around the world could destroy our way of life. From the beginning, the current Iranian...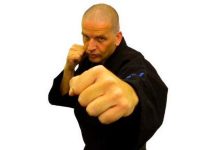 You have to earn the right to land your technique! How do we earn that right? How do we put ourselves in a position...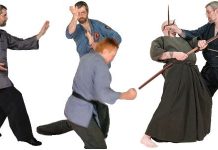 Grand Master Chris Thomas od Chris Thomas Martial Arts, is a master instructor of self-defense, unarmed combat, and classical fighting methods, who has studied,...