Jackie Chan, Bruce Lee, Chuck Norris and Steven Seagal all do it. The "Teenage Mutant Ninja Turtles" did it, too. And don't forget that...
With a bloodcurdling cry, your 6-year-old leaps into the air in a karate kick, raising your hair and blood pressure simultaneously. Before you panic...
Speak to your friends who do Karate or Tae Kwon Do about Tai Chi Chuan and they will tell you it is a slow...
Eisuke Akamine was born in Aza-mura (village), Tomishiro, Okinawa in 1925. He was discharged from the army in 1945 at the age of 20...
Mitsuyo Maeda was born in Funazawa Village, Hirosaki City, Aomori Prefecture, on November 18, 1878. He attended Kenritsu Itiu high school (currently Hirokou -...
The role of Chuck Norris has always been a positive one in our lives. It started for my family when I was only 4...
Kassem Eid, who survived the August 2013 chemical gas attack in Syria where more than 1400 people were killed, shares his horrrible experience after...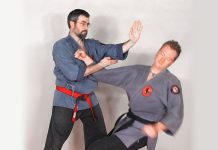 In the martial arts community, those who practice kyusho-jitsu (pressure-point fighting) are often subjected to criticism. It all started when their self-defense method was...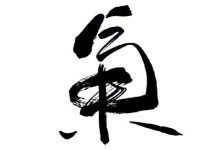 Controversies come and go in the martial arts community, but one topic that can always be relied upon to start a loud argument is...