If you've never been exposed to the martial arts, the first thing you'll probably notice when you walk into a martial-arts school for the...
Looking for martial arts schools in your area. Visit the Martial Arts Schools Directory A Little Investigation Beforehand Can Save You a Lot of Time, Trouble...
Silat is a term generally used to define the indigenous arts of Indonesia, Malaysia, and the Southern Philippines, countries comprising a cast archipelago of...
Sensei Hans Ingebretsen has been studying Danzan Ryu Ju Jitsu and Kodenkan Judo for 31 years, and holds the rank of Godan in Danzan...
At the age of 17, Helio Gracie (pronounced Eh'leeo) first stepped into the ring in Brazil to face a boxer named Antonio Portugal. Helio...
Here is a sport karate story you may have heard about in rumors or as the guys gathered after a tournament or maybe from...
British journalist, author, and political commentator Douglas Murray has spoken out against what he calls the "John Lennon response to terrorism." "We remain stuck in...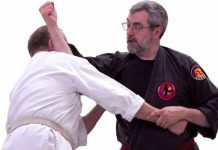 Chris Thomas is sometimes asked, "How come you aren't a regular columnist for Black Belt or some other magazine?" The answer is that he...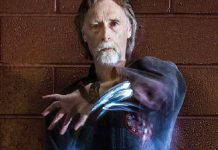 Hayashi Tomio, Shifu, (Chris Goedecke), is a career teacher of Okinawan Karate Do, 8th dan and headmaster of the Wind School of Karate Do...