10th Dan Kosho Ryu Kempo. Mr. Bruce Juchnik is the 22nd inheritor of Kosho Ryu Kempo from James M. Mitose. He currently serves as Director of the Sei Kosho Shorei Kai International and is the President of the Martial Arts Collective Society, a diverse group of leaders in the martial arts world. Mr. Juchnik has devoted tremendous energy in building unity in the martial arts, bringing together leaders of dozens of styles to further improve the community of martial arts. Hanshi produces an annual "Gathering" of masters from a myriad of martial arts styles, conducting training seminars and building friendship within the arts. Mr. Juchnik serves as President of the American Filipino & Indonesian Martial Arts Association Majut Payat.
Bruce Juchnik is versed in many styles of martial arts, including Tang Soo-do, Arnis, Gung-fu, as well as being a high ranking Black Belt in the Tracy's System of Kenpo.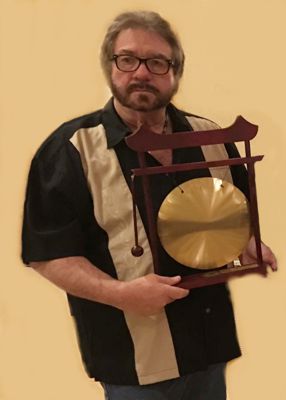 He studied with James Mitose from 1977 to 1981. His studies only consisted of verbal instruction because of James Mitose's incarceration at the time. Bruce Juchnik had been introduced to James Mitose by Juchnik's student George Santana in 1977. Before Mitose's death, he awarded Bruce Juchnik a full mastery certification (Menkyo Kaiden and Inka Shomei) and gave him the "power to do whatever (Juchnik Hanshi) thinks is good and right for God, for (Mitose), and for Kosho Shorei, true self-defense, true and pure Karate and Kempo" from that day forward.
Bruce Juchnik founded the Sei Kosho Shorei Kai International (S.K.S.K.I.). The Kai was developed to carry on and preserve the teachings of James Masayoshi Mitose.
Bruce Juchnik worked with Mitose's first Black Belt, Professor Thomas S.H. Young from 1982 until the death of Professor Young in 1995 in order to better connect James Mitose's early teachings from Hawaii in the 1940s with the new teachings transmitted to Bruce Juchnik in the 1970s and 1980s. Thomas Young was an active participating member in Juchnik Hanshi's organization, the Sei Kosho Shorei Kai International (S.K.S.K.I) , until Professor Young's death.