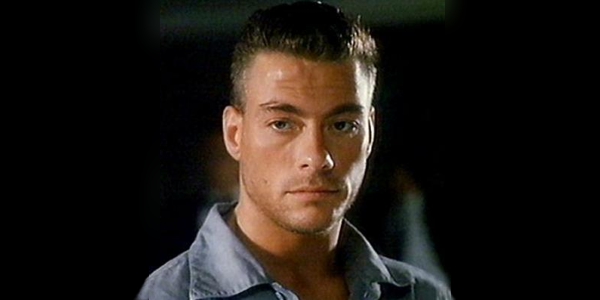 1960 – 1972
Jean-Claude Van Damme (Jean-Claude Van Varenberg) was born and grew up in Brussels, on October 1960. This large European city is the capital of a kingdom of 10 million inhabitants, Belgium, enclosed between France, Germany and Holland. He is timid boy and not sure of him.
At school, Jean-Claude Van Damme is especially motivated by drawing and sport, school studies do not interest him much. He prefers to observe and read: the muscular heroes of comic strips fascinate him, but they seem to him so inaccessible!
Jean-Claude is twelve years old when his father takes him to Claude Goetz, graduate trainer of karate. The courses of Goetz are effective but hard and reserved to adults. The young teenager is not gifted, he is stiff and apprehensive. But he wants to progress at all costs and his savage determination does not escape to his trainer.
1972 – 1980
The young Jean-Claude suffers greatly; he gives up several times but he feels an inexorable strength in him which binds him to his future. Body-building for hours and hours, repeating jabs in the air with weights in his hands, stretching and splits, endurance, karate moves: training with Goetz is almost like hell!
At seventeen years, Jean-Claude has developed physically and has more self- esteem. Sensible to classical music, he takes dancing lessons during four years, but karate remains his main priority. He succeeds in controlling his fear and takes part in many demanding fights. His opponents fear his speed and the strength of his legs.
After having won the European in teams in 1979, Jean-Claude takes part in the World Championship in Wako, Florida. Amazed by the USA, that he discovers for the first time, our young karateka skips training. He gets defeated by the Belgian Teugels who becomes Vice-Champion of the World.
A few months later, Jean-Claude takes his revenge and beats Teugels in less then two minutes. A strenuous training, and a rage to win : the young Van Varenberg will remember the lesson.
1980 – 1987
Attracted by America, Jean-Claude gets back to the USA in 79 and 80, but in California this time. He discovers the famous "Gold Gym" and meets the one who will become his first wife : Melly. Back in Belgium, he decides to open a Bodybuilding gym in Brussels : the "California Gym". The bodybuilding gym is a big success. Jean-Claude trains for hours, he muscles up naturally till he weights 99 kg and he lifts 166 kg at the bench!
But his projects are elsewhere : the movies! How to get there? He multiplies his contacts in Brussels, Paris, in vain. There is only one way : the United States …. 1982 – The young Van Varenbergh finds himself in Los Angeles, he doesn't know a word of English, doesn't have any references… His name being quite hard to pronounce, Jean-Claude opts for Van Damme. He works out very much, but he has to find work to survive : cab driver, pizza deliveries, dance teacher, etc…
For four years, the young Belgian tries to meet producers and big actors : Stallone, Schwarzenegger, Chuck Norris. The latter gives him a bit-part in "Missing in Action I". Other little parts are offered to him, as in "No Retreat No Surrender". But Jean-Claude knows he can do much better. He then decides to risk it all.
1987 – 1995
In 1986, Menahem Golan is one of the best-known producers in Hollywood. Jean-Claude decides to force his way in, in his own personal style : as Golan leaves a restaurant, Jean-Claude performs a lightning "mawashi" inches from his face. Impressed, the producer invites him to his office the next morning. Jean-Claude will have to wait for six hours before being received and convincing Golan to take him on. But he leaves dazzled : they have given him the script of a movie! The Title : Bloodsport.
The budget for Bloodsport is unfortunately quite limited and a couple of months later, Golan, disapointed, wants to release the film in video. But Jean-Claude doesn't give up : he re-edits the movie himself and convinces his producer to release the movie in the theatres, without any advertising.
Bloodsport becomes immediately a huge success in the whole world. Van Damme imposes his impressive style of fighting, combining shotokan, taek-won-do and kickboxing. Jean-Claude is entirely happy : he finally is a real actor, and Gladys, his second wife, gives him a son : Kristopher.
The movies follow each other quickly for the man called "The Muscles from Brussels". Black Eagle, a class B movie in which he takes a second role, comes out in 1988, shortly before Bloodsport.
The next year, Cyborg, another science fiction adventure and especially Kickboxer, a spectacular action movie, make him take part in more and more scenarios and finalize fighting choreographies.
With Full Contact and Death Warrant (1990), Jean-Claude confirms his charisma as actor, his physical qualities and his gifts as a scenarist.. Double Impact (1991) is a spectacular movie and a personal challenge for the star since he has to play twin brothers.
After the impressive Universal Soldier (1992), Jean-Claude acts in two very beautiful movies in 1993, Nowhere To Run and Hard Target, which show his talents as dramatic actor. One year later, he comes out with Timecop, Street fighter and Sudden Death!
1995 – 2000
At the age of 35, the Belgian actor decides to realise something he had been dreaming of for a long time : a big martial arts movie regrouping de best athletes in karate, kung fu, sumo etc.
He asks his coach Claude Goetz, to prepare him physically and mentally and to coordinate the fighting scenes.
The teacher and the student have always stayed in touch during those 23 years united by a very deep friendship. Being perfectionist and dogged, Jean-Claude sets up a high rhythm for the whole team and shows an uncommon energy : 12 hours of shooting a day, sometimes even more combined with personal training! The Quest is the mark of an important area for the Belgian karateka…
In 1996, Van Damme settles in Monaco and creates his own company. His last movies, Maximum Risk, Double Team (97) Légionnaire and Knock Off produced in 98 are a big success. He changes from register though, as in the very good Légionnaire, and he is always implicated in production.
Inferno and Universal Soldier II confirm his reputation as complete actor. Through his will power, the young Belgian has became an international star. Trying to stay at the top is however a permanent challenge. The man has matured of course, he is more experienced and capable of living his life on his own. But the pressure is there, physical, nervous and often painful. Satisfying the fans, staying the best, but still trying to preserve his own private life is the new challenge of Jean-Claude Varenbergh.