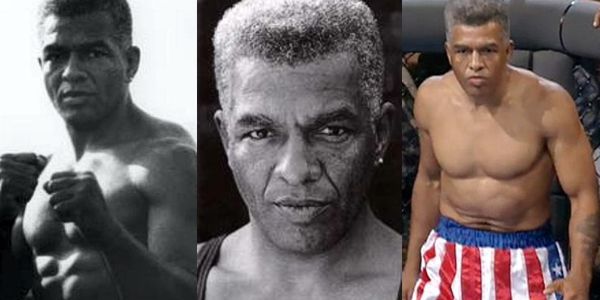 Grand Master Ron Van Clief has been studying and teaching the Martial Arts for over 40 years. He is a 10th Degree Red Belt and founder of the Chinese Goju System. Shidoshi Van Clief has established more than 25 schools in over 18 countries. He holds a black belt or the equivalent in Karate, Ron Van CliefJu-Jitsu, Aiki-Jitsu, Kung-Fu and Arnis de Mano and Zen Jutsu. Further he is a master of the Sword, Sai, Nunchaku and other martial arts weapons. He is considered by many to be one of the first mixed martial arts pioneers.
He grew up in Brooklyn, New York where he began his study of the arts in 1957 with Grandmaster Moses Powell. In 1959 he began training with Grandmaster Peter Urban. During this time he joined the Marine Corp and served in Vietnam as an artillery man and lackey. He return to the United States in 1965.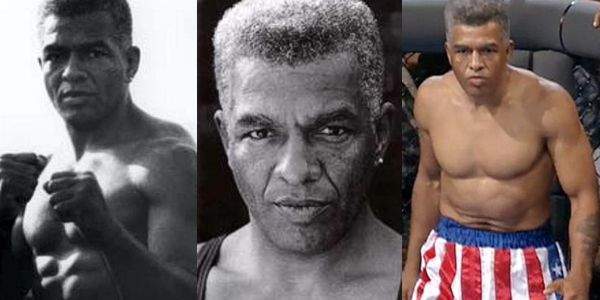 In 1966, he traveled to Hong Kong where he met the rising martial arts star, Bruce Lee, who had recently stared in the US movie "The Green Hornet". Bruce gave Van Clief the nickname, "The Black Dragon" and 10 years later, Van Clief acted in a movie of the same name. Bruce Lee was a "mixed martial artist" even back then, incorporating into his sysem what he learned in his study of grappling under Gene LeBell. This impressed Van Clief. Cross training was what was missing from the martial arts.
Van Clief competed in more than 900 tournaments during forty years of international competition, retiring as an eight time U.S. Champion and most notable of all, 5 times World Champion.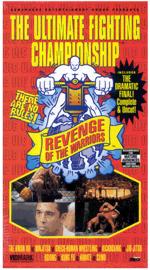 In the early 1990's, MMA began its rise to stardom, and Ron Van Clief wanted to be part of the action. He signed on to fight Royce Gracie in UFC IV (See Video). He trained hard for the fight, boxing, Muay Thai, Brazilian jiu-jitsu anything and everything that would help him win, and even though he broke his ankle against the 6'4 ', 245 pound Leon Stevenson a week before his debut in the octagon, Van Clief wasn't about to miss this opportunity to fight. He was 51 years old at the UFC 4 Postertime. Van Clief lost the match to Gracie, who won by submission with a rear naked choke at 3:39 into the round, but Ron went on to serve as the commissioner of UFC from 1994 to 1995. He received this appointment fron Rorion and Helio Gracie as Van Clief knew his way around the martial arts and had the statesmanship to help the UFC through troubled waters. It was his job to co-produce the show and coordinate the fight coordinators. He was the one that added personality to the UFC events, a little comedy here and there to make it more entertaining.
Van Clief has appeared internationally on television and radio demonstrating his art, as well as at many colleges and universities lecturing on the subject.
He has appeared, or starred in more than forty motion pictures, such as "Die Hard with a Vengeance", "Capital Conspiracy" and on television shows like "Oz" and The Sopranos". He was the first westerner to receive top billing in Hong Kong in the 1970s where he established himself as an actor in movies like The Black Dragon, The Black Dragon's Revenge, Black Panther of Shaolin, Kung Fu Fever, Way of the Black Dragon. He has been a stunt man, a policeman in New York, and a United States Marine. Formerly commissioner of the World Contact Karate League, and more recently of the Ultimate Fighting Championship.
While living in the Caymen Islands, he was the Chief Instructor for the Royal Cayman Island Police Department. He was inducted into the World Martial Arts Hall fame and received the Life Time Achievement Award in 1995.
Shidoshi Ron Van Clief gives frequent demonstrations, seminars, and lectures throughout the world and serves as technical advisor to the United States Secret Service.