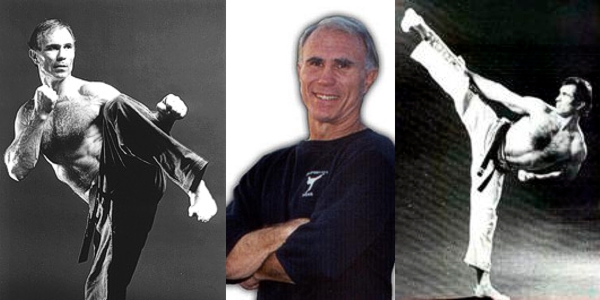 In June 1980 Bill Wallace retired as the undefeated Professional Karate Association (PKA) Middleweight Champion after defeating Bill Biggs in a 12-round bout. This was Bill Wallace's 23rd straight victory, and it signaled the end of an illustrious 15-year career in tournament and full contact fighting.
Bill Wallace, known to the karate world simply as "Superfoot," symbolic of his awesomely fast left leg, once clocked in excess of 60 mph, left a string of battered and bruised bodies along the martial arts fighting circuit.
Bill "Superfoot" Wallace used his foot as others used their hands, faking opponents with two or three rapid fake kicks and following with one solid knockout technique. His precision was astounding and his power even more amazing.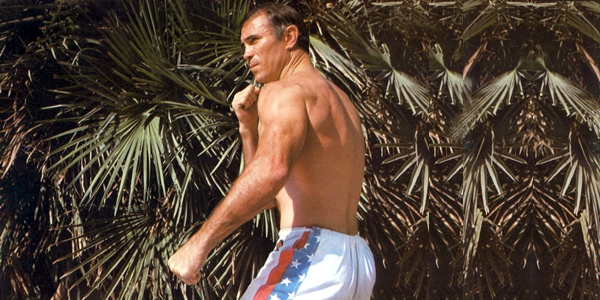 Bill Wallace From Wrestling to Judo to Shorin Ryu Karate
In February 1967, Bill Wallace, a 5-foot, 10 1/2 inch native of Portland, Indiana, began studying shorin-ryu karate while in the US Air Force. He had been an exceptional judo player in the air force, but he suffered a completely ripped ligaments in his right knee in a judo accident. The injury left him without the use of the leg and while the knee was healing, Wallace began studying karate in Okinawa's Naha city where he was stationed. He quickly earned his Black Belt and began his career in competitive karate. Due to his knee injury, some observers said Wallace was committing martial arts suicide. Wallace, however, had his own ideas.
After Wallace was discharged from the Air Force, he returned to his home state of Indiana and enrolled at Ball State University earning a in physical education in 1971. In 1976 he received a master's degree in Kinesiology (the study of human movement) at Memphis State University in Tennessee, where he also taught wrestling, weightlifting, judo and karate.
Bill Wallace also trained and taught at the Memphis Karate Institute, which was co-owned by "The King" himself, Elvis Presley. Elvis often visited the school, and he and Wallace were fairly well-acquainted.
Bill Wallace won one point sparring championship after another and this lead to a fighting career that lasted from 1967 to 1973.
As a national champion point fighter three years in a row, Wallace captured virtually every major event on the tournament circuit. The more prestigious victories included: the U.S. Championships (3 times), the USKA Grand Nationals (3 times), and the Top Ten Nationals (2 times).
He was such as dominant figure in martial arts that Black Belt magazine, the bible of industry publications, named him to its Hall of Fame three times in seven years — twice as "Competitor of the Year" and once as "Man of the Year."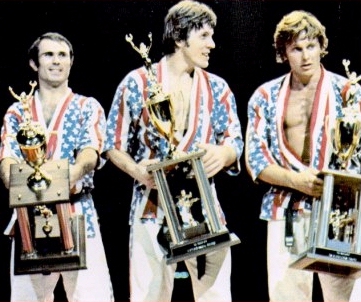 In 1973, Wallace suffered what many considered a career-ending injury. However, Elvis Presley flew in a Los Angeles acupuncturist to treat the Karate champion at Graceland Manor.
A year later, Wallace turned professional and captured the PKA middleweight karate championship with a second-round knockout (hook kick) of West German Bernd Grothe in Los Angeles. He relinquished the crown in 1980, undefeated and respected around the world.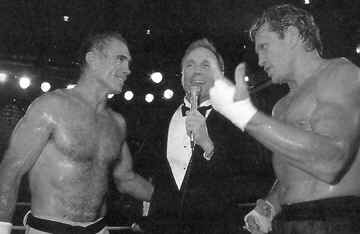 Despite his retirement, Bill Wallace continues to be one of the martial arts most popular figures. He is the author of three books: Karate: Basic Concepts & Skills, Dynamic Kicking & Stretching, and The Ultimate Kick.

His credits include : A Force of One with Chuck Norris; Kill Point, with Cameron Mitchell; Continental Divide and Neighbors, with John Belushi, whom he acted as trainer and bodyguard; Protector, with Jackie Chan; A Prayer for the Dying, with Mickey Rourke; Ninja Turf; and A Sword of Heaven.
On a funny sidenote, Bill got the nick name "Superfoot" after his manager saw an advertisement for a "super foot long hot dog" at a sporting event and like the term for Bill.