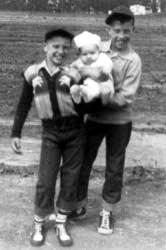 Chuck Norris has indicated in his own biography that he has black belts in Tang Soo Do, Tae Kwon Do, and is founder of Chun Kuk Do ("Universal Way"). Norris has also practiced Judo, Shito-Ryu Karate, and Brazilian Jujutsu. He is an Actor, Athlete, Producer, Screenwriter, Stunt choreographer and honorary police officer who actually goes in on raids with his local law enforcement.
Norris was born Carlos Ray in Ryan, Oklahoma. The eldest of three children, he helped his mother raise his two younger brothers in Torrance, California, where his family moved when he was 12.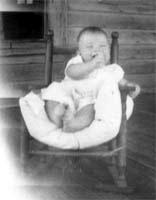 Norris joined the Air Force after graduating from high school. During a stint in Korea, he began to study the Asian martial art of Tang Soo Do. AfterChuck Norris returning home, Norris worked for Northrop Aviation and moonlighted as a karate instructor. Two years later, he was teaching full-time and running a number of martial-arts schools.
Chuck Norris was born March 10, 1940, at Ryan, Oklahoma. He has educated a High school education. He has two brothers, Aaron, a director, and Wieland who died in Vietnam.
When you think of Chuck Norris, you either immediately think action movie star (recalling his numerous feature films) or television star, for his long-running CBS television series, "Walker, Texas Ranger."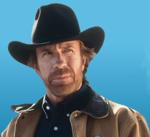 But prior to that, Chuck was a martial arts star, winning many martial arts championships including being a six-time undefeated World Professional MiddleWeight Karate Champion. Chuck was also a renowned teacher in the martial arts. Some of his students were Steve McQueen, Bob Barker, Priscilla Presley and Donnie & Marie Osmond.
From 1964 to 1968, Chuck won many State, National, and International amateur karate titles. In 1968, Chuck fought and won the World Professional MiddleWeight Karate championships by defeating the World's Top Fighters. He held that title until 1974 when he retired undefeated.
In 1968, Chuck was inducted into the Black Belt Hall of Fame as Fighter of the Year. In 1975, he was inducted as Instructor of the Year and in 1977, Chuck received the honor of Man of the Year.
Chuck is also founder and President of United Fighting Arts Federation with over 2,300 Black Belts all over the world.
In 1997, Chuck achieved another milestone in his life by being awarded an 8th degree Black Belt Grand Master recognition in the Tae Kwon Do system.
Chuck's intense drive and determination extended beyond his martial arts and acting career. He became an offshore powerboat racer with speeds of 140 miles per hour. In 1991, Chuck with his team and sponsor "Popeye Chicken" won the World Off Shore Powerboat championships. Then he went on to setting a new world record by racing a 38 foot Scarab boat 605 miles across the Great Lakes, from Chicago to Detroit, in 12 hours and 8 minutes.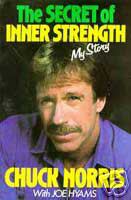 In 1988, Chuck wrote his autobiography, "The Secret of Inner Strength", for Little Brown Chuck Norris Publishing, which became a New York Times Best Seller. He followed up a few years later with a second book, "The Secret Power Within: Zen Solutions to Real Problems", also with Little Brown Publishing.
Chuck was asked how he would like to be remembered. Chuck's answer was as a Humanitarian. He has gotten a good start by:
1. Being the spokesperson for United Way, doing an eight-minute commercial, which helped bring in over two billion dollars.
2. Veterans Administration spokesperson visiting over 12 V.A. hospitals and speaking with World War II, Korean and Vietnam War Veterans including one from World War I.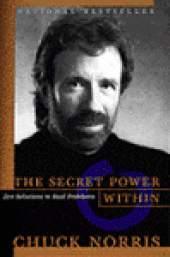 3. Winning the 1998 Epiphany award on Walker, Texas Ranger for the best ChristianChuck Norris program.
4. The Jewish Humanitarian Man of the Year Award.
5. Actively involved with the Make A Wish Foundation for 20 years by making dreams come true for terminally ill children.
6. BMI Music Television Award for Walker, Texas Ranger theme song, "Eyes of a Ranger".
7. Texas Ranger Hall of Fame.
8. Commissioned Police Officer for Terrell, Texas.
9. Motivational speaker for many Christian ministries, such as T.D. Jakes Ministry, Trinity Broadcasting, and Bill Glass Crusade.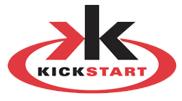 But Chuck thinks his most rewarding accomplishment was the creation of his Kick Drugs Out of America Foundation, known as KickStart Kids. With the help of President George Bush, Chuck implemented a program teaching the martial arts to 150 high-risk children at M C Williams Middle School in Houston, Texas, as part of the school curriculum. The program was so successful in helping these kids raise their self-esteem and instilling discipline and respect, as well as getting them out of gangs, that the program is now in 30 schools with over 4,200 young boys and girls actively participating.
To find out more about Chuck Norris and his KickStart Kids organization, visit their listing on the Martial Arts Schools & Businesses Directory at FindADojo.com by clicking on the image on the left.