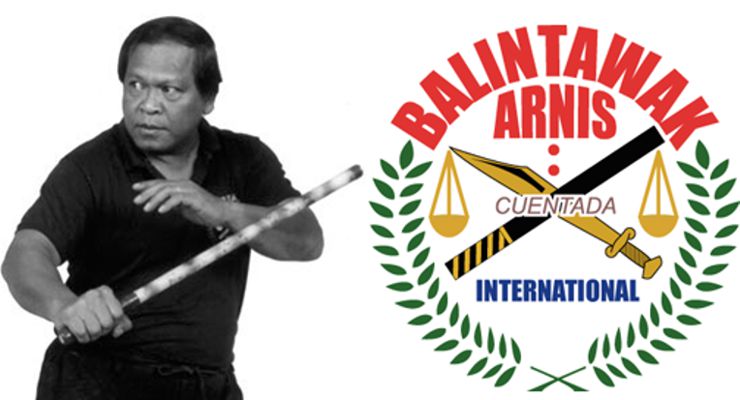 Grand Master Bobby Taboada was raised in Cebu City, Philippines, a thriving martial arts culture and the birthplace of Balintawak. After studying karate, boxing, and other fighting arts, GM Taboada was introduced to the Balintawak school founded by the Great Grand Master Venancio "Anciong" Bacon, headed at the time by Grand Masters Teofilo Velez and Jose Villasin. GM Taboada was trained in the "old school" ways of stick fighting, enduring physical abuse and constant live stick training with the masters. The combination of extremely rigorous physical training, expert instruction, and guidance from masters Bacon, Velez and Villasin helped shape and produce a dynamic and highly skilled martial arts master and teacher. In 1979, GM Taboada left the Philippines and brought his art to New Zealand and Australia before being persuaded to introduce Balintawak to a US audience. In 1991, GM Taboada relocated to the United States and settled in Charlotte, North Carolina.
GM Taboada, or "Bobby", as most of his friends and students know him, still teaches at the headquarters for his Balintawak International organization, in Charlotte, NC. Since his arrival in the U.S., he's been a self-defense instructor for the North Carolina Justice Academy and he has assisted in crime prevention programs sponsored by the North Carolina Sheriff's Academy, and been featured in dozens of articles and magazines. GM Taboada has trained martial arts experts and practitioners all through the US and around the world, in countries such as England, Australia, Germany, and Canada. He has produced a dedicated handful of Qualified Instructors, authorized to teach his Balintawak curriculum that are scattered throughout the world as well (see map below). Always a welcome instructor at martial arts seminars, GM Taboada continues to amaze and teach students that are willing and have a desire to learn.
In the year 2000, he was inducted into the World Head Council of Family Sokeship's International Hall of Fame and was awarded the title of Millenium Grand Master. In 2002, that same organization honored him with the title of Distinguished Grand Master. He is well known throughout martial arts circles as a highly respected master, a great teacher, and a superb human being that has remained humble and welcoming to all he comes in contact with.
About the Video: At the age of 70 he's still got superhuman hand speed and reflexes. This is the story of Balintawak Arnis/Escrima through the lens of Grand Master Bobby Taboada.