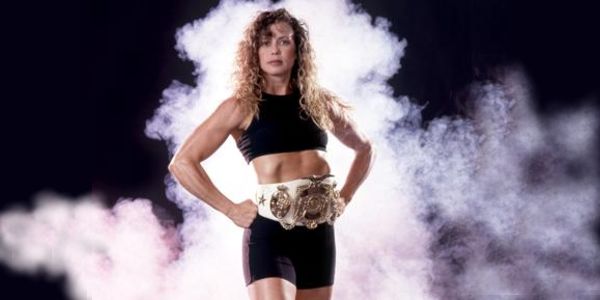 Five time World Kickboxing Champion Kathy Long has not only risen to the top of her profession in the martial arts but in the process has become one of the big screens most popular action stars.
Kathy Long started in the martial arts when she was 15. She holds Black Belts in Aikido, Kung Fu San Soo, and Sho' Inryu Karate. Kathy also trains in Kali and Brazilian Jujitsu. A blend of beauty and flash this dynamic personality quickly became the queen of the ring as she dominated opponent after opponent in the sport of kickboxing.
In addition to being on the cover of martial arts magazines more than 35 times, and being inducted into several Halls of Fame she has also been featured in Sports Illustrated, Longevity, LA Weekly, Jane, and Sport Magazine. Kathy also writes a monthly column for Black Belt Magazine and is the author of No! No! No! A Woman's Guide To Personal Defense and Street Safety.
For all of her physical attributes, Kathy Long is still the sweet girl next door. The dramatic contrast between her physical strength and innocent demeanor has been projected onto the silver screen feature films like: Batman Returns, Death Becomes Her, & Natural Born Killers. Kathy has also guest starred in episodes of "Walker, Texas Ranger," "Street Justice," and was a commentator in the Ultimate Fighting Challenge and Women's Professional Boxing. Kathy has also been featured on Hard Copy, Entertainment Tonight and The Today Show.
Kathy continues her acting career starring in The Stranger, Knights, and Under The Gun. She is also one of the most sought after martial arts seminar personalities in the United States, Europe and Asia.