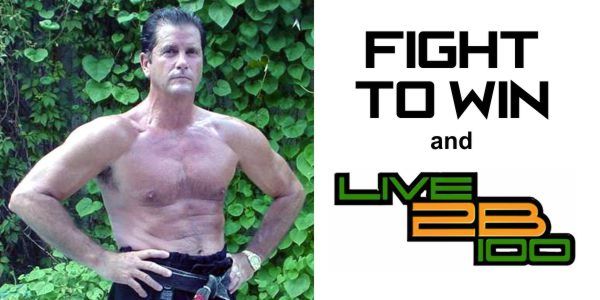 10 Things you need to know to be a Mixed Martial Arts Fighter How to get sponsors for free equipment, clothes and money.
Everyone knows that the Mixed Martial Arts Craze is taking over America and everyone wants to be a part of the craze. The problem is that 99% of the Martial Arts Schools in America can't teach you all you need to know to become a great MMA fighter. Why? Because the teachers don't know all the skills necessary to become a great MMA fighter and so they only teach a little of the skills required and thus they only produce very poor MMA fighters.
So what exactly are the skills you need to know to be a great MMA FIGHTER?
1. How to punch like a Boxer, not a karate player
2. How to kick like a Kick Boxer or Tae Boxer, not a tae kwon do player
3. How to do takedowns like a Wrestler
4. How to do ground jiu jitsu with No Gi
5. How to do conditioning for a fight
6. How to eat like a champion
7. How to get sponsors for free equipment, clothes and money.
8. How to control your mind and emotions before, during and after the fight
9. How to use the ring
10. How to win the fight.
During the next few weeks I will be going over each of these skill sets and how and why you need to know them if you want to be a great MMA fighter.
The 7th skill set you need to know to become a great mixed martial arts fighter is how to get sponsors for free equipment, clothes and money.
If you want to be a great MMA fighter you need to look the part and you need to have the best equipment to train with. After you have had a few fights, or even before, if you have an impressive Martial Arts background, wrestling background, boxing background, or jiu jitsu background you can get free clothing, and even free equipment.
One of the best ways to get started getting your free stuff is to ask the school you are training at if they have any connections. A lot of big MMA schools already had sponsors actively soliciting them to let them sponsor their fighters. So all you have to do is impress your coach or teacher with your hard work, diligence an attitude and they will be happy to recommend you to sponsors they know.
Another way is simply to do a Google search for "MMA sponsors" or "fight sponsors". You can even search "MMA clothing" , "MMA equipment", "MMA shirts", "MMA websites". All of these searches will give you 100's of possible leads for you to follow up on.
The next step is to put together a "fighter's profile sheet". Here you will list you background and accomplishments. Don't be shy, and do be truthful. If you haven't had any MMA fights, say so, and if your background as a great wrestler or karate tournament, or boxer may overcome this and get you some sponsors. You can get letters of recommendation from your teachers and coaches. You can put some photos together to put in your "profile" and you can and should put some "video clips" into your profile. This means you must have access to your Own website or use of another website to post you profile, photos and videos. And there are lots of free sites on the web that will give you web space to post your profile online for downloading and viewing by potential sponsors. The most popular and easy to use are myspace.com, facebook.com. You can even do a twitter.com page and Google offers tons of free space for various web pages. You can post videos for free at youtube.com, video.google.com, break.com. There literally are 1,000's of places you can post your profile and your videos.
Posting your profile and video online and getting lots of hits will definitely impress your potential sponsors because they know if you are getting "hits" then you will be giving them lots of "free publicity". So the more aggressive you are posting and promoting yourself online, the better your chances of getting a great sponsor and lots of free stuff.
One word of warning, do not sign a "sole ownership commitment" with your sponsor. It is alright that you agree only to wear their gear or use their equipment in your fights, but if you get famous and get on the UFC etc. You won't be able to wear their gear in some shows. That usually is not a problem, so don't' get overly concerned about your commitments' with your sponsors, but do be cautious. If you know for certain you are the next big thing in MMA, then get a lawyer to advise you.
If you use a little initiative and do a little hard work you will find that is easy to get some free clothes, and equipment and maybe even some money from sponsors who are always looking for the next big thing in MMA.