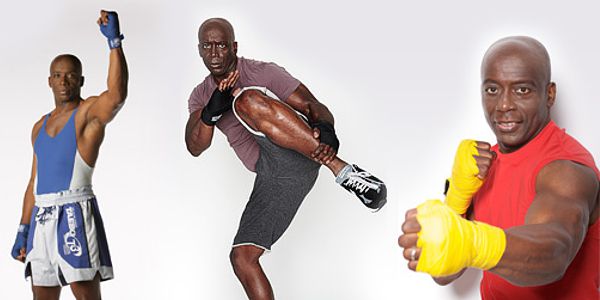 Billy Blanks is a world karate champion, actor, author, motivator, philanthropist and humanitarian.
Billy Blanks was born the fourth of 15 children to Isaac and Mabeline Blanks and he had few opportunities on the streets of Erie, Pennsylvania. Billy was afflicted with undiagnosed dyslexia, and suffered a problem in his hip joints which impaired his movement. This resulted in a clumsiness that caused his coaches to think he would never amount to much. However, after his first martial arts class at age 11, Billy Blanks began to master the sport and to master his body.
In 1975, Billy Blanks became the first Amateur Athletic Union Champion, a title he would earn five times. Billy eventually become an eighth-degree Black Belt in Tae Kwon Do and gained Black Belts in five other forms of martial arts. He became a seven-time world karate champion, captained the U.S. karate team, won 36 gold medals in international competition and earned admission into the Karate Hall of Fame in 1982. Billy Blanks also became the 1984 Massachusetts Golden Gloves Champion and the Tri-State Golden Gloves Champion of Champions.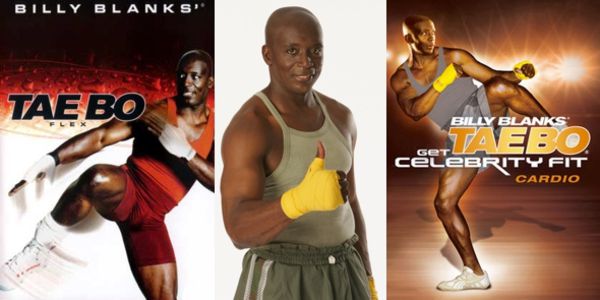 In 1976 Billy Blanks developed the Tae Bo work our regimen by combining dance with elements of his martial arts and boxing.
Billy moved to Boston as an adult and opened his first karate studio. In 1989 he moved to Los Angeles and taught classes in his home garage. Shortly thereafter, he opened the Billy Blanks World Training Center in Sherman Oaks, California and taught martial arts and Tae Bo..
Word of mouth brought in the early clients, but when singer-dancer Paula Abdul came through the door, the dramatic benefits of Tae Bo® Fitness, the revolutionary total body fitness system, quickly became apparent, and the business took off. Celebrities like Charlotte Ross of "NYPD Blue", Melissa Reeves of "Days of our Lives", actress Alicia Coppola, actor and country music star Scott Reeves, Stephanie La Grossa of "Survivor", Kendra Todd of "The Apprentice", actor Lou Diamond Phillips, Trista and Ryan Sutter from "The Bachelorette", and former Philadelphia Eagles star Randall Cunningham have reaped the benefits of Tae Bo® Fitness and Billy's Boot Camp™. Lou Diamond Phillips once said that he gets cut more quickly in Billy's classes: I have not seen faster results than through Tae Bo® Fitness or Boot Camp™. Countless other celebrities are also believers, including Pamela Anderson, Justine Bateman, Catherine Bell, Valerie Bertinelli, Neve Campbell, Rae Dawn Chong, Rebecca De Mornay, Farrah Fawcett, Viveca Fox, Goldie Hawn, Queen Latifah, Emmanuel Lewis, Ryan O'Neal, Lisa Rinna, Lela Rochon, Jack Scalia, Connie Selleca, Brooke Shields, Sinbad and Shannon Tweed. Athletes seeking to stay in top physical shape have also flocked to the studio, including Wayne Gretzky, Bruce Jenner, Magic Johnson and Shaquille O'Neal.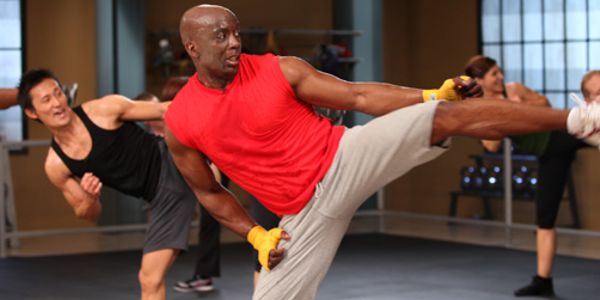 As he was rising as a fitness expert and physical trainer to the stars, Billy also built an impressive resume as an actor. He has appeared in many movies including Jack and Jill (2011), Kiss the Girls (1997), The Last Boy Scout (1991), Bloodfist (1989), Lionheart (1990), Talons of the Eagle (1992), Back in Action (1993), Stand Alone, Balance of Power (1996) and The King of the Kickboxers (1990). On television, Billy has been seen in such episodic shows as "Sabrina, the Teenage Witch," "The Parkers," "Suddenly Susan," "ER," "Melrose Place," "Martial Law," "Street Justice" and "Spenser: For Hire."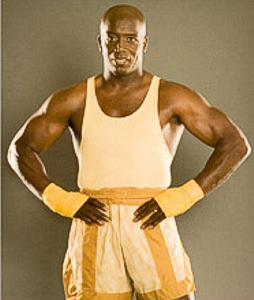 Billy Blanks' Tae Bo® Fitness has helped millions of people around the world to get in shape and feel great! He has also devoted a great deal of time toward helping people through his Foundation and by traveling around the world to train the U.S. Armed Forces. In addition, Billy's extraordinary achievements as a world karate champion, actor, author, motivator, philanthropist and humanitarian continue to earn him acclaim.
Whatever project Billy Blanks may be working on, he has made helping others a top priority in his life. The Billy Blanks Foundation was established in 1999 by Billy and his ex-wife Gayle, The Foundation is dedicated to equipping high-risk individuals with life skills that allow them to achieve their full potential. Billy has also done notable work with the military. He frequently travels with master Tae Bo® instructors, including his daughter Shellie, thus helping to integrate cross-gender, generational and racial messages into their appearances at training camps and hotspots worldwide. Billy's work with the military has included trips with his daughter to Iraq, Bosnia, Kosovo, Sarajevo, Greece, Africa, Germany and Italy, to work with members of the U.S. Armed Forces.
To contact Billy Blanks and Ancient Arts Studio And Tae Bo Fitness visit his listing on the Martial Arts Schools and Businesses Directory by clicking on the image on the left.