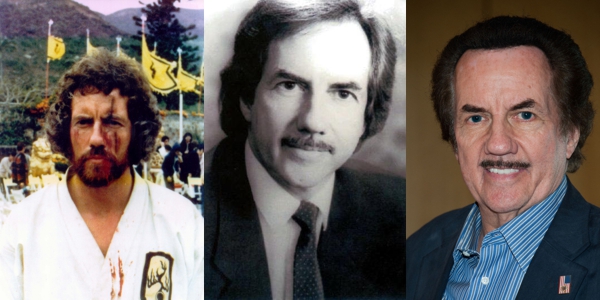 For two decades Bob Wall was a force on the tournament circuit placing 1st or 2nd in every major karate championship from 1965 to 1972. Bob Wall was also a member of the legendary quintet of Chuck Norris, Mike Stone, Joe Lewis, and Skipper Mullins sweeping the world professional titles for 1970, 1971, and 1972.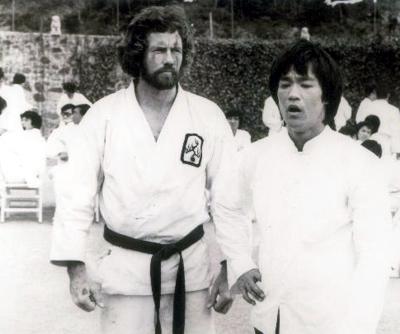 In addition to his championship career in the ring, Bob Wall was also the only actor to appear in three Bruce Lee movies. His most notable role was as the evil O'Hara in "Enter The Dragon," one of Warner Brothers top ten grossing films of all time. Bob Wall and Bruce Lee were very close friends; they shared a special bond that lasted until Bruce Lee's untimely death. Until his death Bob Wall spoke often and fondly of his departed friend.
Bob Wall also appeared in "Law Man Jeans", "Hai Karate" and "Black Belt Cologne" commercials and has made numerous guest appearances on "Walker, Texas Ranger", Hong Kong TV's "Enjoy Yourself Tonight", "Hollywood Squares" and "Family Matters", to name a few.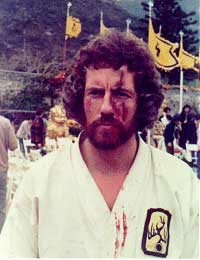 Bob Wall was also one of the most featured personalities appearing on the cover of 41 magazines including, "Black Belt", "Official Karate", "Fighting Stars", "Karate Illustrated", "Professional Karate", "Martial Arts Legends", "Budo", "Inside Karate", "Karate News", "Fighter", "Karate Budo", "Fighting Spirit" and "Karate Review".
Additional honors include numerous Halls of Fame induction's and the Karate Pioneer and Martial Arts Museum Awards. Along with his many martial arts awards and accolades Bob Wall was also a successful California's Real Estate entrepreneur. In 1983 and 1984, Bob Wall was listed in "Who's Who" in California and "Who's Who" in Business and Finance in 1998. In 1967 the legendary Chuck Norris and Bob Wall formed a partnership with two Karate studios and grew them into a large chain of studios. In 1968 Chuck Norris and Bob Wall formed the first Martial Art school finance company, Martial Art Acceptance. The former Karate Champion, film star, trainer, manager, author and martial arts pioneer never allowed himself to be chained to a specific style or system. It's been said that if there is a part of the martial arts world untouched by Bob Wall, it must not have importance.
In 1975 Bob Wall authored the first, "Who's Who in the Martial Arts and Directory of Black Belts" which included over 5,000 martial art schools. This archive pays honor to the men and women whose success and achievements laid the foundation for generations of future martial artists. Bob Wall continued his vision and was the driving force and inspiration behind "WorldBlackBelt.com".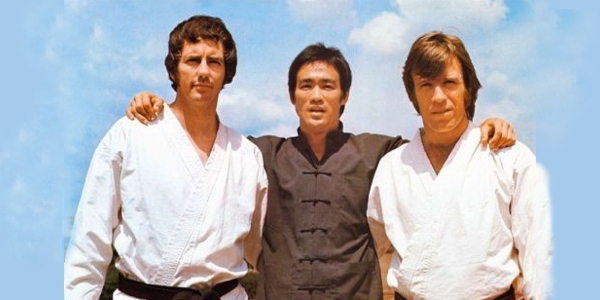 Bob Wall trained in many styles and systems with some of the most prominent martial arts legends. He studied judo under "Judo" Gene LeBell and Al Thomas, Okinawa-te under Gordon Doversola and Shorin-Ryu under Joe Lewis, Boxing under Chuck "The Hurricane Kid" Simonini, Jujitsu under the world famous Machado Brothers, and Tae Kwon Do under Chuck Norris. "Joe and Gene toughened me up", Bob Wall said. "But it was Chuck Norris that turned me into a complete martial artist and in the process taught me a lot of life's lessons".
Bob Wall continued to lead by example. In the dojo, on the mat, in the ring, or in the board room this high-energy martial arts and business icon was a proven winner. Armed with a vision of things to come through WorldBlackBelt, Bob Wall lead the martial arts community into the 21st century with the same zeal and determination that he brought to the competition circuit 4 decades ago.
Bob Wall passed away on February 1, 2022. He was 82 years old and still working hard to make a new martial arts film. His wife of 54 years, Lillian, and their two daughters, Shana and Karra, shared the following message with us:
"Bob was the greatest husband and father." "Family was Everything to him. He lived a remarkable life and there is a hole in our hearts that will never be filled. His spirit and legacy will live on forever within us. He was our rock."
The martial arts community feels much the same way.