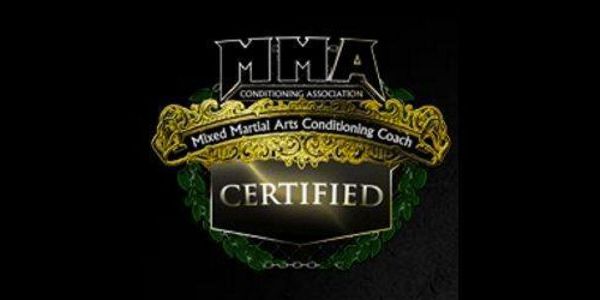 The sport of MMA is enjoying unsurpassed success. Its irrationally passionate fans now include young and old and men and women. This unusual sports phenomenon has quickly given rise to fitness fanatics wanting to have the bodies and power of their favorite fighters.
Rancho Santa Margarita, CA September 28, 2011
In recent years, MMA or mixed martial arts has exploded from cult following to ESPN and SPIKE TV regular. As the intense sport continues to grow, so does the business of coaching MMA athletes, which is why the Mixed Martial Conditioning Association created the Certified MMA Conditioning Coach (CMMACC) training, designed to help coaches and trainers develop both top athletes and regular fitness enthusiasts looking for a new challenge.
Appropriate for personal trainers, coaches, martial artists and MMA participants, the online training includes video demonstrations and lectures, a digital manual, test prep and self-paced learning for those interested in developing the business and athletic skills required to coach MMA. In addition to the business of MMA training, the Certified MMA Conditioning Coach program focuses on combat drills, plyometrics, mental training, TRX, Kettlebells, aerobic and anaerobic conditioning, sports nutrition, flexibility and more.
"MMA is more popular than ever, which is why we developed the certification process for coaches," said John Spencer Ellis, founder of the MMA Conditioning Association. "This unique certification is designed to help people develop a profitable MMA conditioning business, whether they're working with seasoned pros or weekend warriors interested in trying mixed martial arts."
The MMA coaching certification is valid for two years, and the program also includes continuing education and business resources.
About MMACA
The Mixed Martial Arts Conditioning Association (MMACA) was developed to bridge the gap between sports conditioning science, MMA training methods and direct application from the ring, octagon, mat or cage. The MMA Conditioning Association is the MMA certification division of the National Exercise and Sports Trainers Association (NESTA), a leader in innovative solutions for fitness, nutrition and wellness professionals, as well as club owners since 1992. Founded by John Spencer Ellis, NESTA now has more than 55,000 members in 55 countries, and it is one of the largest fitness associations in the world, and the fastest growing association of its kind in the United States. The MMACA and its staff of educators, exercise physiologists, dietitians, biomechanists, strength coaches, sports psychologists, physical therapists, massage therapists, kinesiologists and business professionals have joined with the world's top boxers, wrestlers, BJJ fighters, Muay Thai fighters, American kickboxers, MMA fighters and coaches to develop a comprehensive MMA conditioning program. For more information, please visit https://mixedmartialartsconditioningassociation.com
# # #
Contact Information
John Spencer Ellis
The Entrepreneur Coach for Digital Nomads and Online Business Owners