Grandmaster Chan Man Cheung
November 5, 1929 – October 4, 2013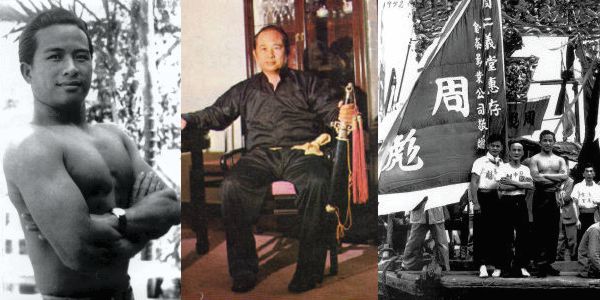 Grandmaster Chan Man Cheung was born on November 5, 1929 in Guangdong, China. He began his kung fu training with his father when he was four years old. At the age of 11, he joined a Jow Ga school near his home. The school belonged to Jow Biu, one of the founders of Jow Biu and one of the "Five Tigers." It was the first Jow Ga school reestablished after the Japanese invaded China. Chan Man Cheung trained for three hours every day to perfect his martial arts skills. When Jow Biu later moved to Hong Kong to open a school, Chan Man Cheung, at age 20, became his assistant instructor there. He conducted classes in the evenings while earning a living by day working in the seafood industry. One of his managers at work asked Chan Man Cheung to teach his god-daughter martial arts because she wanted to be in the movies. Chan Man Cheung used his martial arts connections with movie stuntmen to help her break into the entertainment industry. Due to his great skill in kung fu, Chan Man Cheung eventually became a martial arts action coordinator for the movie industry and landed parts in several films.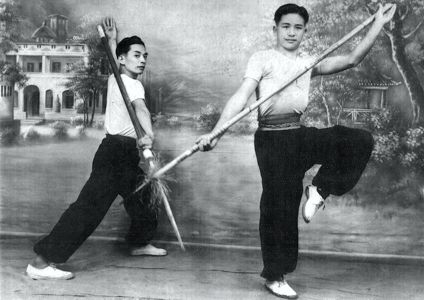 In the early 1960's, he was advisor to the US-Hong Kong Friendship Association. One of his top students was Dean Chin, who would later introduce Jow Ga Kung Fu to the U.S. One of Dean Chin's kung fu classmates was Wong Jing Kwok, better known by the stage name Wang Yu, who later became one of Asia's most popular action stars. When Queen Elizabeth visited Hong Kong, Grandmaster Cheung was chosen to perform the welcoming lion dance because of his unparalleled expertise in making the animal come alive. He became known in martial arts circles as the "King of Lion."
Among many of Grandmaster Chan Man Cheung accomplishments include his service as Chief Instructor of the Jow Biu Association in Hong Kong for four years and as the associations Vice-Chairman. Before his death, he traveled widely to promote Jow Ga  Kung Fu including participating in a Kung Fu masters tour of the U.S. In addition to several return visits to various martial arts schools in the U.S., he had been invited to Singapore repeatedly, as well as to Germany, to perform and give seminars. Even into his late 70's, his movements were still quick and agile. He was generous in sharing his knowledge, and was well liked due to his affable personality. He treated everyone the same, regardless of their rank or status, with equal courtesy and respect. He was a leader that truly led by his example.
When Grandmaster Chan Man Cheung was 84 years old, he passed away peacefully around 11:00am EST, on Thursday, October 3, 2013,  He was a well respected and loved martial artist with prominent students across the globe and particularly in the USA.