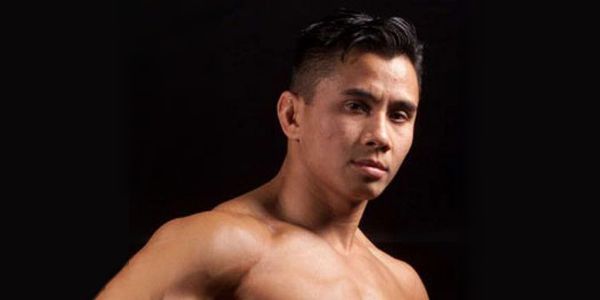 In 1975, three days before the fall of Saigon, Cung Le and his mother Anne escaped Vietnam by helicopter under heavy gun fire. They spent several difficult months in a refuge camp in the Philippines until the time they where reunited with some of their family members. Luckily, they had a sponsor in America and were able to start their new lives in San Jose, California.
Growing up as a skinny Vietnamese refuge, Cung Le was an easy target for bullies to pick on, often used for practical jokes, pushed around and even beat up. Most of these bullies never even knew his name and often referred to Cung Le as a nip, chink, or gook.
Today the name Cung Le is one of the most famous names in the Martial Arts Fight World as "… pound for pound one of the most exciting fighters of all times (Dave Carter, Inside Kung Fu)." Cung Le is not only a three time world champion who is in his prime, he is also a dedicated father and role model to millions. Cung Le has made a tremendous impact on martial arts and continues to expand his arsenal of tools with the addition of Jujitsu training. His popularity as a fighter has brought San Shou Kung Fu to the forefront of the fight world and is catapulting Le into the main stream.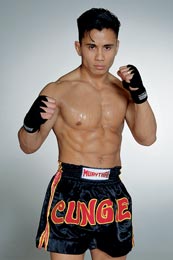 Most recently, Le was featured on a television series called JOURNEY OF A CHAMPION. His beginning, his challenges, his victories, and the road ahead are featured in three unforgettable episodes. He is also the subject of a documentary that chronicles his life "Cung Le, The Making of a Champion", beginning with Le as a child in Vietnam, following him as a wrestler in college and taking the audience ringside for his many hard fought victories. The film also takes you behind the scenes to see the type of grueling training that makes a champion. Le was also the featured guest for The Discovery Channel documentary titled, "On the Inside: Martial Arts."
Le has made appearances on the covers of several of the most renowned martial arts publications in the world, including Black Belt Magazine, Inside Kung Fu, Wushu Kung Fu, Martial Arts Illustrated, ESPN the magazine and the cover of DirecTV. A testament to his high status in Asia, an article on Le was also published in the Japanese version of Black Belt Magazine, the Bible of Martial Arts. Le has also captivated his television audience with outstanding victories on ESPN2 StrikeForce, Pay-Per-View's K-1 Superfights, DRAKA Championships and Shidokan, The Triathlon of Martial Arts.
At the prestigious 2004 Asia Entertainment awards, Le was honored as the most famous Vietnamese Martial Artist in the world. He received this award in Los Angeles amid a first class Oscars-like ceremony. With this honor Le is now in possession of over 35 major awards.
With Sanshou's fast paced style, where unlike boxing, a fighter is penalized for non- engagement or resting, Le is an ominous presence with the ability to knock someone out with both his hands and feet. Not only a fighting champion himself, Cung Le has made many of his students champions. His UsH team of fighters have brought home many gold medals, state titles, national titles, and world titles in both San Shou and Muay Thai. In 2003, one of his UsH fighters brought the first ever gold medal from the San Shou World Championships. Le continues to train his fighters for the World Championships held this December in Vietnam, where Le has been asked to be the head coach for the entire USA Sanshou team.
UsH! Fight Team Captain: Cung Le
Professional Record: 15-0, 10 KOs
Fight Weight: 175-180 pounds
Normal Weight: 185 pounds
Born: 1972 Saigon, Vietnam
Titles: See fight history below
Professional Fights 
2004 ISKA Light Heavyweight K-1 Super Fight Champion, Las Vegas, NV
(Super Fight) Cung Le vs. Brian Warren, Unanimous Decision
2003 ISKA Light Heavyweight K-1 Super Fight Champion, Las Vegas, NV
(Super Fight) Cung Le vs. Phil Petit, Unanimous Decision
2003 ISKA Light Heavyweight K-1 Super Fight Champion, Las Vegas, NV
(Super Fight Headliner) Cung Le vs. Scott Sheeley, 2nd TKO
2001 IKF Light Heavyweight World Champion San Jose, CA
(Main Event) Cung Le vs. Shonnie Carter 5-0 UD
2000 ISKA North American Light Heavyweight Champion San Jose, CA
(Main Event) Cung Le vs. Jeff Thornhill 3rd KO spinning back fist
2000 ISKA Light Heavyweight K-1 Super fight Champion Las Vegas, NV
(Super Fight) Cung Le vs. Laimon M. Keita 5-0 UD ESPN2
2000 ISKA Light Cruzerweight title defense Champion San Jose, Ca
(Main Event) Cung Le vs. Mike Altman 3rd KO double round house kick to the head right leg (Strike Force ESPN2)
1999 Art of War Light Heavyweight Champion (China vs. USA) Honolulu, HI
Cung Le vs. Nashun Gerile (Mongolian King) 3rd TKO Scissor Kick (CCTV)
1999 ISKA Light Heavyweight Sanshou Champion San Jose, CA
Cung Le vs. Scott Sheeley TKO (broken cheek bone) Throw (Strike Force ESPN2)
1998 ISKA Light Cruzer weight Champion San Jose, CA
Cung Le vs. Dan Garett KO left kick to the body
1998 Draka Main Event Champion Los Angeles, Ca. (Pay-per-view)
Cung Le vs. Minaro Tauro 1st round KO head kick right leg
1998 Draka Under card Champion Los Angeles, Ca ( Pay-per-view)
Cung Le vs. Gilk Isrelin 5-0 UD
1998 Shidokan Team USA Champion Chicago, IL
1st fight Cung Le vs. Ben Harris 2nd round KO spin hook kick to head
2nd fight Cung Le vs. Laimon M. Keita 5th round tap out (foot lock)
3rd fight Cung Le vs. Arne Soldwedel 7th round KO right hook to head (paid and turn pro)
Personal Interests
Spending time with the family; Training fighters and students; Video games; Fights; Acting, Fishing, Lots of action
Motivational Quotes
"USH! Unity Starts here"
"Unlimited Strength and Honor"