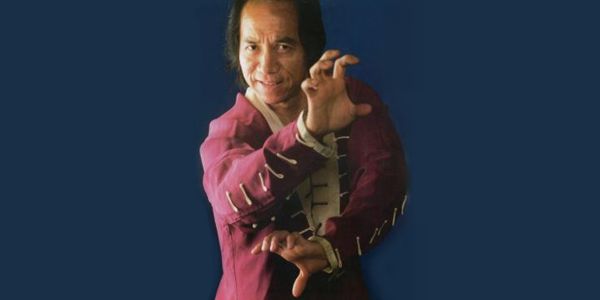 Eric Lee was born in Canton, China. His father studied martial arts and Eric would watch him train and this inspired Eric at the early age of three. Eric later began his formal martial arts training under Chung Ball and ultimately with Grandmaster Al Dacascos. Eric was blessed to study with some of the very best martial artists in the world. These include
Grandmaster Al Dacascos – Founder/Grandmaster of Wun Hop Kuen Do
Grandmaster Share K. Lew – Chi Gung
Master Wen Mei Yu – Tai Chi & Chi Gung, Successor of Dr. Hua Huang – Medical Chi Gung
James Lee – Oakland, California
Master Eric Lee  trained in both Northern and Southern Shaolin Kungfu. He exceled in the field of martial arts and is credited with winning more national and international awards than any other martial artist in the United States. He has been featured in almost every martial arts magazines in the world.
After retiring from competition, Grand Master Lee continues to distinguish himself in the field of martial arts instruction and in the entertainment industry. He also carries on the tradition of his family and his 91-year-old father, by teaching Chinese Health exercises.
Grand Master Lee continues to distinguish himself in the world of martial arts with both his experience and accomplishments. Among his many accomplishments are:
Co-Promoter – Coliseum Martial Arts EXPO and World Tournament
25 time Black Belt & Martial Arts Hall of Fame Honoree
2-time recipient of the Lifetime Achievement Award
2 Golden Fist Awards – (Best Weapons Champion, Best Forms Champion)
Undisputed "King of Kata"
Founding co-member of World Blackbelt, along with notable martial artists such as Chuck Norris and Bob Wall
Winner of over 100 world titles
Undefeated forms and weapons champion from 1970 to 1974
Recipient of the Armed Forces Appreciation Award
Innovator and Certified Trainer of the flight attendant anti-terrorist training school (America in Defense)
Actor and fight choreographer in over 80 movies and TV productions
Las Vegas Legacy Award Winner
Produced a feature motion picture
Taught Movie Action at UCLA
Southern California Motion Picture Council Golden Halo Award Winner
Over 45 years of martial arts experience
Author of many martial arts instructional books and over 40 training videos
Grandmaster Lee has a wide range of experience, technical expertise, and profound understanding in various martial arts disciplines. Included among those are:
Wun Hop Kuen Do – 7th Degree
Kajukenbo – 9th Degree
Jun Fan Gung Fu – Jeet Kune Do
A.G. Matrix System
Northern Shaolin System
Chi Kung Meditation
Tai Chi
Proficient in over 40 Martial Arts Weapons
Expert in Multiple Martial Arts weapons training
Dao-In
Chin-Na, Grappling, and Judo
Masters Degree in Reiki
Youth and Vitality and other healing arts
Entertainment Industry Background:
Studied with notable acting coaches.
Produced full length feature film Taught Seminars: How to Break into Movies Movie Stunt Fighting with Cynthia Rothrock and Art Camacho
Studied Film Making and Film
Directing Produced 40 videotapes
Writer and Author of 3 books:
3 Sectional Staff
The Broadsword
Fight Back – Your Guide to Self-Defense
Travel Host:
Host of the annual Eric Lee China & Hawaii Tour – since 2005
Favorite Training/Hobbies/Interests:
Acrobatics
Swimming
Horseback Riding
Dancing
Movies
Comedy
Hosting Dim Sum lunch parties for friends
Music of all kinds from rock & roll to country to flamenco
1960's – involved in hot rods, attained degree in Automotive Mechanics
Grandmaster Eric Lee is passionate about life and the martial arts. He is always adding to his achievements as he continues to acquire new knowledge and to increase his current knowledge and skill. He goal is to continue to grow as a person, while maintaining a life of balance.