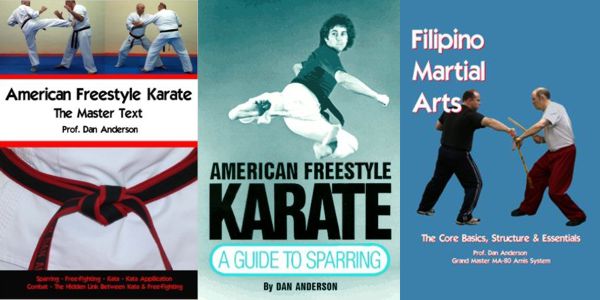 American Freestyle Karate: A Guide to Sparring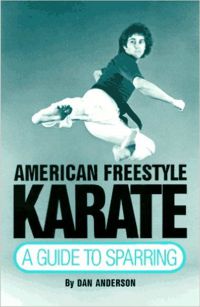 American Freestyle Karate is the tag Dan Anderson gave this method of instruction to convey the idea of a non-oriental approach to karate. Rather than the idea of a set style which is passed from master to senior student, Anderson likens his studio and training method to that of a boxing gym headed by a particular trainer.
Review: As a collector of over 300 books on the martial arts, Anderson's book is the best I have seen on sparring. A top tournament competitor in the '60s, '70s and '80s, Anderson has crammed his book with tons of information gathered from his vast experience sparring countless fighters nationally and internationally. American Freestyle is an encyclopedia of techniques and concepts proven in the ring over many years of tough, competitive experience. I highly recommend this book.


Filipino Martial Arts: The Core Basics, Structure & Essentials
Filipino Martial Arts – The Core Basics, Structure & Essentials by Dan Anderson is an epic one of a kind work. In this book and DVD set Professor Anderson covers and fully explains all the principles and concepts that govern not only Filipino Martial Arts but all martial arts. This book & DVD set will increase your understanding of your martial art immensely.
With 340 pages and over 2,600 photos, Professor Anderson goes over and fully explains principles and concepts of fighting including Monitoring (attack recognition), Timing, Structure, Alignment, Distancing as well as Duelling & Combat Training and much, much more.
The accompanying two DVD set is over 3 1/2 hours long and fully illustrates the motion applications of the contents contained in the book. The DVD set also contains instruction not found in the book. There has never been a book like this on the market!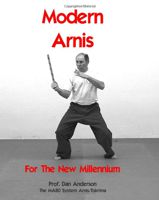 Modern Arnis For The New Millennium: The MA80 System Arnis/Eskrima 
Modern Arnis, the Filipino art of self-defense, was the brain child of Grand Master Remy A. Presas. From 1957 to 2001, he spread the art from its humble beginnings in Bacalod City in the Philippines to being an internationally known martial art. It was through his efforts that the dying arts of arnis and eskrima became revived. In 2001, Grand Master Presas passed away and left a void in the martial arts world. A number of senior students, both in the Philippines and the United States, continue to carry the torch. Prof. Dan Anderson is one of them. Prof. Anderson began his training with GM Presas in 1980 and continues on to this day. A US and world karate champion, he has used his experience to formulate what he calls the MA80 System Arnis/Eskrima. The MA80 System Arnis/Eskrima is unique as it takes influences not only from Modern Arnis, but from Balintawak Eskrima and Integrated Eskrima as well. This manual is the first of its kind as it details, chapter by chapter, the progression from beginner to Black Belt. All the techniques, exercises and drills needed to achieve full skill in this system are meticulously detailed within this book. Hundreds of photos depict: all the fighting ranges: the corto (close range), medio (medium range) and the largo (long range) cane and empty hand disarming techniques cane & dagger (espada y daga) footwork timing joint locking classical arnis styles and the Tapi-Tapi capture and locking tactics and much, much more. "This book of Dan's, in your hand, or any book written by Dan is a treasure chest of explorations and ways for you, the reader, to take part in these explorations. They are truly users guides."  Bram Frank Black, Belt Magazine Hall of Fame  2007 Weapons Instructor of the Year.

Super Dan – A Martial Arts Memoir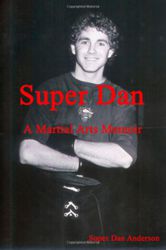 "Super Dan" is the memoirs of the first national karate champion to break out and compete with his own eclectic American karate style. Beginning in the small town of Vancouver, Washington, he tells his tale of starting out in karate all the way through winning the world karate championships and becoming a Grand Master in two major martial arts. "As most of you are aware, in 1980, Professor Dan Anderson wrote the best book written to-date on point-sparring, "American Freestyle Karate: A Guide to Sparring." Professor Anderson is now nearing completion of his new book, a personal memoirs. I have had the opportunity to read the final draft. Quite simply, I can state unequivocally that it is, in my humble opinion, the best memoir ever written regarding sport karate. Moreover, it is perhaps the best study of 1970s sport karate ever put to paper." Tom Levak – USA National Karate Federation 17-time world Champion.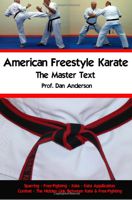 American Freestyle Karate – The Master Text
This is the most comprehensive text written on the subject of karate for the new millennium. Written by world champion, "Super Dan" Anderson, this book covers everything from sparring and combat to how your kata applies directly improving your free-fighting skills. This is a one of a kind book written by a one of a kind author! A must for anyone who is interested in becoming a master martial artist!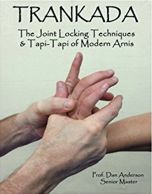 Trankada: The Joint Locking Techniques & Tapi-Tapi of Modern Arnis

Trankada: The joint Locking Techniques & Tapi Tapi of Modern Arnis is the fourth book in the "Modern Arnis encyclopedia" series and is the first book ever to be written solely on the locking and binding techniques of Modern Arnis. In addition to the above, this book does what no other book has done; it details the last major development made by Grand Master Remy Pressas prior to his passing, the Tapi-Tapi. This book covers such topics as: empty hand joint-locking, joint-locking with the cane, joint-locking your opponent with your legs, pinning your opponent, Small Circle Jiu-Jitsu exercises, defenses against striking and grabbing attacks, the template of the Tapi-Tapi techniques and their counters as well.

Dan Anderson has many other books and media on martial arts related topics. Visit the Dan Anderson Martial Arts Media store to purchase media.