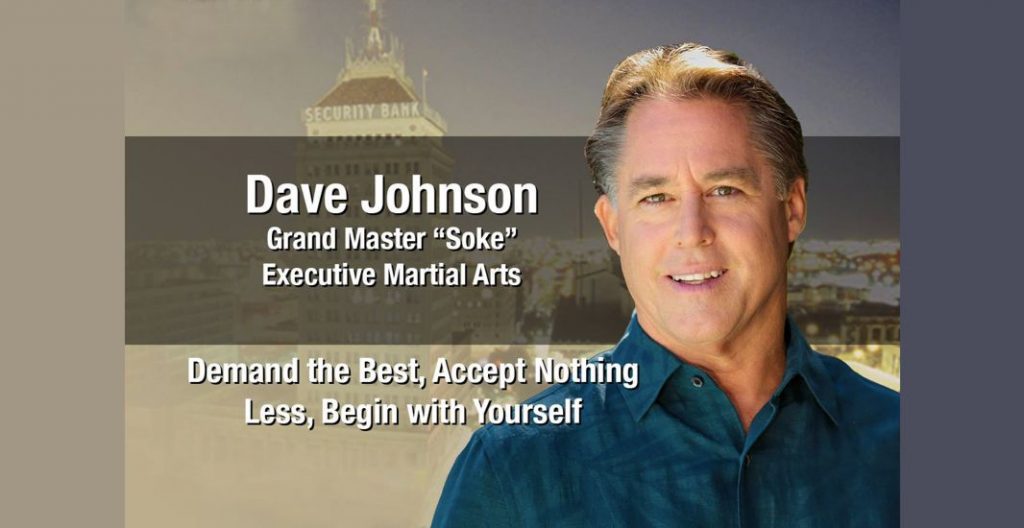 History
Professor Johnson began his journey into the world of Martial Arts in 1959. For over four decades he has studied more than a dozen styles of martial arts. In 1996 he was named "Master Instructor of the Year" by the World Martial Arts Hall of Fame and listed internationally in the Who is Who in Martial Arts by martialinfo.com. He is also a member of the prestigious Martial Arts History Museum.
Creator Of Self Defense System
He is recognized worldwide as one the foremost experts in unarmed self-defense and is credited for developing one of the most complete self-defense systems in the world, Seieido (The Elite Path of Mastery).
By blending…
the powerful strikes and kicks of Shotokan and Taekwondo, the lighting fast hand techniques of Shoshu, Wing Chun, and Jeet Kune Do, the Joint Locks and throwing techniques of Aikido, Hapkido, Hwa Rang Do, Aikijutsu and Judo, combined with Non-aggressive Control Holds, Nerve Stimulation, Knife and Gun Defense and Retention, Advanced Ground Fighting Skills, and Tactical Firearm Training, Professor Johnson has developed a system that lacks nothing except an individual?s desire to obtain an ?Elite Level? of personal self-defense ability.
Known Worldwide
There is little wonder why he is in such demand by Law Enforcement, Security, and Military personnel, Executive Protection Specialists, and Martial Arts Instructors throughout the world.
In 1990 Professor Johnson graduated from the Harvard of Bodyguard Schools? Executive Security International. Graduating #1 in his class and achieving the highest overall score to that date, he became a ?Certified Protection Specialist.? On the competitive level, Professor Johnson is a two-time State Gold Medalist and a National Silver Medalist.
Involvement
When it comes to Community involvement, Professor Dave Johnson has:
Served as the City Crime Prevention Committee Chairman, developed his State?s first High School Martial Arts Program, was instrumental in developing after school programs for at-risk youth, helped develop The City of Fresno?s ?Police Activities League? Martial Arts Program,and has conducted numerous safety and self-defense seminars for many Women?s organizations. He has received citations from both the State Senate and Legislature and has been nationally recognized as "Business Man of the Year"
Inventions
Dave is credited with creating the world's first complete online Black Belt training course November 1, 2000, as well as the art of Sei Ei Do. He also developed the intense 3-Day "Elite Black Belt" training camps that would eventually be held in North America, South America, and Europe. Dave also founded the "Hall of Masters" and produced Central California's first Martial Arts Hall of Fame that was held in Fresno on October 12, 2014, where he presented the world's first "International Martial Arts Medal of Honor" to 7 recipients. He also introduced the "EBBY" (Elite Black Belt of the Year) and the "EMY" (Elite Master of the Year).
Fresno's Mayor Ashley Swearengin named October 13, 2014 "Grand Master Dave Johnson Day" in the city of Fresno.
Honors Awards and Education
Since beginning his martial arts journey on May 10, 1959, Dave Johnson has studied most major styles and has been inducted into nearly every Martial Art Hall of Fame, including the Martial Arts History Museum's Hall of Fame in 2013, the Munich Hall of Honors, Masters Hall of Fame, and USA Martial Arts Hall of Fame. He was awarded the highest civilian honor by the national Government of Uruguay, has received awards, gifts, and certificates of appreciation from Governors in Germany, Brazil, Argentina, and Uruguay, graduated #1 in his class in 1990 from Executive Security International, achieving the highest overall score in the school's 10 year history, went on to receive his M.B.A. and M.P.A., and has appeared in more than a dozen films.
To contact Dave Johnson and his International Seieido Federation in Venice, CA, visit their listing on the Martial Arts Schools & Businesses Directory at FindADojo.com by clicking on the image on the left.