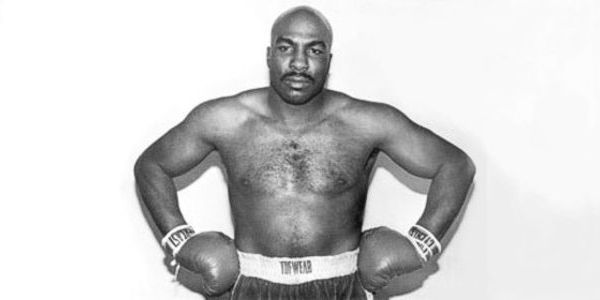 Earnie Shavers hit me so hard, he shook my kinfolk back in Africa ~ Muhammad Ali
One of 10 brothers and sisters, Professional Boxer Earnie Shavers was born on August 31, 1944 in Alabama and his family soon moved to farm in a small town outside of Warner, Ohio. By the time he was twelve years old he knew he was built for athletics and thought he would play professional football. However, when he was 22, a friend convinced him to take up boxing and on January 3, 1967 he went to the gym and met boxing trainer, Pedro Tomez.  A week later he began serious training. Tomez moved Shavers to his home and they trained day and night. It was Tomez that kept Shavers on the straight and narrow, no alcohol, no cigarettes and no women to complicate things.
Working on the farm, chopping wood and throwing bales of hay and sacks of grain, gave Shavers a unique strength in his back and legs and this increased his punching power. Within a couple of years he won the 1969 National AAU heavyweight title in San Diego, California with four knockouts in four fights. He then attended Pewters Training Camp in New York for six months, training with other up and coming fighters and numerous pro boxers and this training was the foundation of his boxing career.
Known as The Black Destroyer, Earnie Shavers fought world title fights with Larry Holmes and Muhammad Ali. He didn't win either fight, but he scored a heavy knockdown against Holmes, and did serious damage to Ali in the second round as well as in later rounds of their fight. He did, however, defeat former world champions Vicente Rondón, Jimmy Ellis and Ken Norton, and defeated top contenders including Jimmy Young and Joe Bugner.
Earnie Shaver went on to have eighty-nine fights. He had seventy-four wins and sixty-eight fights were won by knockout, 23 of those in the first round. He holds a 91.8% knock-to-win-ratio. Boxing historian Bert Sugar backs the claim that Shaver is often regarded as the hardest puncher in boxing history.
An autobiography about his life and boxing career, Welcome to the Big Time , was released in 2001. He continues to attend boxing events as a special guest and to sign autographs for fans, and he is also a motivational speaker.