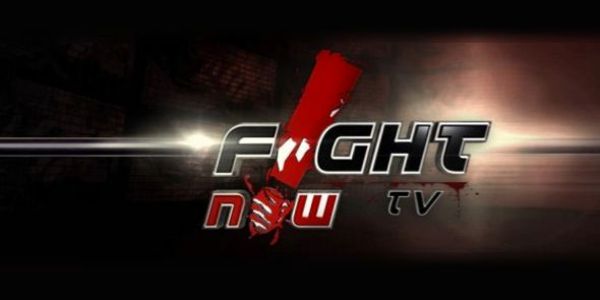 FIGHT NOW TV and TUFF-N-UFF Team-up to deliver broadcast home for 'Future Stars of MMA!'
HOBOKEN, N.J. (March 23, 2013) — FIGHT NOW TV™ — America's only 24-hour combat sports and entertainment channel – has teamed with Tuff-N-Uff Fighting Championships to broadcast all of its 2013 events in multiple time-shifted airings.
Formed in 1994 by Martial Arts Master Hall of Fame inductee Barry Meyer, Tuff-N-Uff has grown to become one of the top recognized amateur mixed martial arts organizations in the world.  Based in the "Fight Capital of the World," Las Vegas, this showcase for the future stars of the sport has been a leader in promoting the first all-female MMA event, mixed-card — combining kickboxing and MMA — and same-day MMA tournament within the state of Nevada.
"Barry's commitment to growing the sport of MMA by offering a safe and evenly-matched environment for aspiring mixed martial artists is what attracted us to Tuff-N-Uff," said Mike Garrow, GM and co-founder of FIGHT NOW TV. "We are excited to work with Barry to showcase the talent of these emerging athletes within the professional platform that Tuff-N-Uff delivers in each and every event."
"We are thrilled to call Fight Now TV the home of Tuff-N-Uff," Tuff-N-Uff Productions president Barry Meyer added. "This partnership allows us to build the Tuff-N-Uff brand of top-quality MMA competition to a huge and committed fight fan-base."
"Mayhem in Mesquite II," at CasaBlanca Resort and Casino on March 23, will feature undefeated Lenon "Zulu" Ford (3-0) defending his Tuff-N-Uff lightweight title against eight-time Tuff-N-Uff veteran Shane Johnson (5-2-1).
"Mayhem in Mesquite II" will also see six female fighters competing in bouts across three different weight classes. Included is 24-year-old prospect Marina Shafir (2-0), the roommate and chief training partner of Tuff-N-Uff veteran and current UFC women's bantamweight champion, Ronda Rousey, who will corner her friend.
In addition to the night's featured contests, a full lineup of aspiring amateur fighters from some of the world's top academies – 10th Planet Jiu-Jitsu, Gracie Barra, Kings MMA, Robert Drysdale BJJ, Xtreme Couture, Syndicate MMA, Team Fusion, IMMA, KO MMA – will compete on this stacked Mar. 23 card.
Tickets for the March 23 event are available through Star Tickets by calling (800) 585-3737. Advance purchase tickets range from only $20.00 for general admission to $45.00 for VIP reserved seats.
FIGHT NOW TV is available in the Cablevision Gold Pack! Channel 464
About TUFF-N-NUFF: Formed in 1994 for the purpose of promoting combat sports. Over the years, Tuff-N-Uff has worked with and developed relationships with some of the biggest names in the martial arts industry and made history on several occasions.
Realizing the need for an amateur MMA outlet where students can hone their skills and put them to task in a safe environment has been a challenging task. After lobbying the Nevada State Athletic Commission, Tuff-N-Uff was granted permission to conduct the first amateur MMA event in the state of Nevada.
For more information about Tuff-N-Uff go online at www.tuffnuff.com, or follow on Twitter @tuffnuff, facebook.com/tuffnuff and youtube.com/tuffnuff.
About FIGHT NOW TV:  With offices in New Jersey, Las Vegas and Toronto, FIGHT NOW TV is a cross-platform media company that creates and distributes content through its television, video on demand, and online outlets.
Founded by Channel Zero, Inc and media entrepreneur Mike Garrow and launched last year, FIGHT NOW TV is the first 24-hour-a-day, seven-day-a-week combat sports channel, bringing the best battles, fiercest fights and stunning knockouts to America. FIGHT NOW TV caters to fight fans of every genre, giving them a front row seat to compelling coverage of MMA, boxing, wrestling/grappling, Muay Thai, kickboxing and other combat sports. FIGHT NOW is the place for the best analysis, live and current events, documentaries and news coverage of the biggest PPV events and match-ups from around the globe.
FIGHT NOW TV, It's ON! Call Your Television Provider To Order!
*****
CONTACTS:
Mike Garrow, FIGHT NOW TV General Manager, 888.994.7233  X2478, mike@FightNow.com
Bob Trieger, Full Court Press, 978.664.4482, bobtfcp@hotmail.com