Jose Luis Hinojosa books are written by a Tae Kwon Do martial arts Master, who received his MD degree from the University of Cincinnati College of Medicine and who is a family doctor in rural Kansas, where he is also Chief of Staff and Medical Director. Jose Luis Hinojosa is otherwise known as Jay-El Hinojosa, but he is truly the Master Achiever.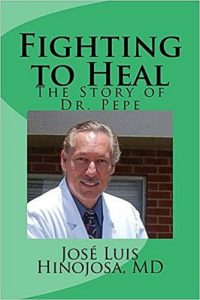 Fighting To Heal: The Story of Dr. Pepe
Fighting To Heal: The Story of Dr. Pepe is not just an autobiography, it is the life story of Jose Luis Hinojosa written with passion, with feeling, and without pulling any punches. Within the pages of this book, you will learn of his failures, his challenges, and of the various obstacles he overcame to continue bringing his healing touch to his patients. It is his sincere desire that Fighting to Heal will shed some light on the injustices, the racism, and the failures he was forced to fight against, just to survive in the cut-throat world of medicine. The fact is, he needed to become a healer, a physician. He also desperately needed to stand up against a frivolous lawsuit and an unjust medical board. Jose Luis Hinojosa invites you to read how he fought to continue practicing medicine… because he was born a fighter, and he was born to heal.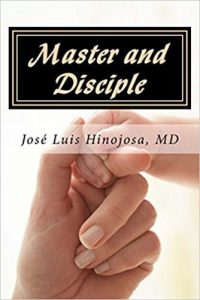 Master and Disciple
Check out this award-winning inspirational book for the entire family! Set in the ancient Orient, Master and Disciple is the story of a martial arts master who teaches his pupil how to lead a morally-sound life. However, it could also be the story of a modern-day businessman guiding his apprentice through corporate America. Either way, you won't want to miss this opportunity to experience a little magic – both, in the pages of this book and in the comfort of your own home… when you begin to witness a much stronger parent-child bond! MASTER and DISCIPLE is not about fighting or violence. • It's about winning your inner battles. • It's about becoming a better person. • It's about hope for a better tomorrow.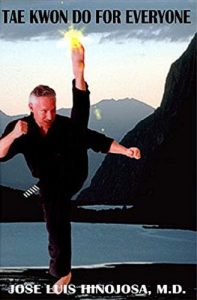 Tae Kwon Do for Everyone
Tae Kwon Do for Everyone applies a death grip on the competition while proposing to change the ranking system that has been around for thousands of years! This isn't just another great book – it's the martial arts book of our time.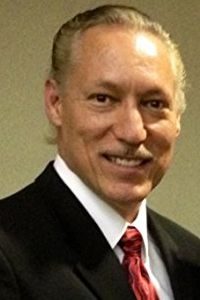 Biography
Jose Luis "Jay-el" Hinojosa was born into humble beginnings in Mexico, to parents with no formal education. At the age of 7, his family immigrated to the USA in search of opportunities. Considering himself truly lucky to have been accepted at an Ivy League school, Jay-el attended Brown University as a pre-med student. During his Senior year at Brown, he had already been accepted into medical school but soon realized that he still needed one more English class in order to graduate. So, during his final semester he took a course entitled "Personal and Reflective Writing" with a bunch of Freshmen. At first he felt embarrassed, but then the writing bug bit him… and he's been infected ever since!
Jay-el received his MD degree from the University of Cincinnati College of Medicine and is a family doctor in rural Kansas, where he is Chief of Staff and Medical Director. He's also an 8th Degree Black Belt in Taekwondo, and multiple World Champion and Hall of Famer… so if he ever asks whether you liked reading one of his books, just say "yes" and that way nobody gets hurt.
He just finished writing his 10th book, which happens to be the Spanish version of The Language of Winners! – a Personal Improvement and Motivational book that will guide you toward success, regardless of your status or position in life.
To find out more about Jose Luis Hinojosa, the Tae Kwon Do Master, read his biography here on USAdojo.com. (Jose Luis Hinojosa Biography).
More Books By Jose Luis Hinojosa