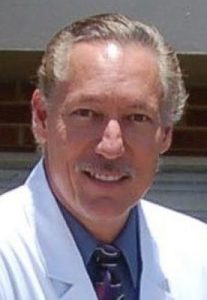 Tae kwon do Master Jose Luis Hinojosa otherwise known as Jay-El Hinojosa is a versatile martial artist numerous accomplishments to his credit. As a medical doctor he heads the Hollywood Medical Center in McAllen, Texas.
Master Jose Luis Hinojosa has served as the official Medical Doctor for the United States Tae Kwon Do Team and traveled extensively with the US Team to numerous events and training camps in preparation for world competition.
He is an avid author, actor, martial arts competitor Tae kwon do instructor. Master Hinojosa has authored the popular textbook titled Tae Kwon Do for Everyone. His literary works also includes The Tonic which is a murder mystery novel based upon a deadly potion crated in a medical center that leads the reader on a suspenseful rollercoaster ride to determine the culprit. Master Jose Luis Hinojosa is also the author of Magnets for Health: A Practical Guide a holistic approach to dealing with and managing pain.
He has written numerous magazine articles about the art of Korean Tae Kwon Do. Among his articles Doctor Hinojosa has addressed injuries and how to deal with the pain associated with such trauma that can affect the martial artist in the competition arena. Notably, his article published in the Tae Kwon Do Times "RICE" For Injuries in the Dojang, Tae Kwon Do Times, (September 1991, Volume 11, Number 6) deals with the subject of expedient medical treatment of an injury can greatly diminish its pain and reduce its recovery time. As an athlete with a medical background, Dr. Hinojosa has contributed much from his personal experiences on both sides of coin. Since he is a competitor, he understands all too well the experiences and trauma that can affect performance in the fast-paced world of martial arts competition because he has been there.
Doctor Jose Luis (Jay-el) Hinojosa is a stage actor as will and a thespian on the silver-screen.
His stage performances have also translated well in karate tournament competition because of his creative ingénue. In local, regional and national karate tournaments where weapons competition is emphasized, Dr. Jay-el's awesome display of martial arts acumen with use of the simple walking cane (used as a weapon) has garnered him numerous 1st place trophies for his creatively orchestrated routines. Standing ovations is the usually results after he performs such a brilliant display of adroitness with the cane!
Master Hinojosa has never let age prevent him from entering the competition and vie for awards against competitors less than half his age. He is an active and enthusiastic martial arts master that has honed his skills for many years. It is reflected in his clean, crisp and articulate execution of the demanding skills associated with Tae Kwon Do. He is also in demand as an official when he attends martial arts tournaments.
In 2003 Doctor Jose Luis Hinojosa was formally inducted into the Universal Martial Arts Hall of Fame. In 2005 he was ceremoniously indicted into the World Martial Arts Masters Association Hall of Fame in Oakland, California.