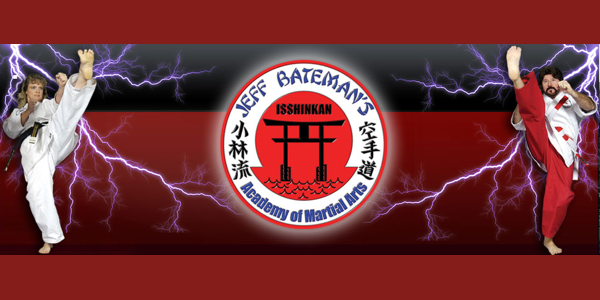 Karate teacher erred, others say A Suffolk instructor has been charged with felony child endangerment for allegedly kicking a student 200 times.
When Scott Hayes first started training in karate in 1982, it wasn't unusual for his instructors to strike or land blows on their students.
"Things were a lot more rough back then," said Hayes, who now runs Scott Hayes Karate in Newport News. "If you were looking at the clock, instead of paying attention to your teacher, you would have been taken down."
But karate training has changed a lot since those days, Hayes said.
And what police say a Suffolk instructor did to one of her students — kicking him more than 200 times, causing him to need medical treatment — is not an accepted teaching technique, he and other local karate instructors say.
"It's not going to toughen them up, it's not going to improve their physical fitness," Hayes said. "Overall, I think it was bad judgment."
Susan Bateman, 47, turned herself in to Suffolk police last week after the parents of one of her students filed a complaint. She's been charged with felony child endangerment.
Police say Bateman challenged her students to see how many kicks in the rib and abdomen area they could receive before stopping. Two took over 200 kicks, and one of them, an 11-year-old boy, told his parents a week after the incident had taken place because he needed medical attention and likely has a broken rib, police said.
Bateman is an instructor at husband Jeff Bateman's School of Karate, which has studios in Hampton and Suffolk.
Several local instructors knew Jeff Bateman professionally, and said they were surprised and shocked when they heard the police account of what happened. Susan Bateman is listed in the World Karate Union Hall of Fame as 2001 Associate Instructor of the Year and she, as far as anyone knew, would never intentionally harm a student.
The Batemans could not be reached for comment Tuesday.
People training in karate do learn sometimes how to take a blow, said Steve Pohle, who owns Shotokan Karate in Newport News. But, he said, it's a technique taught to people much older than 11.
"They don't have the muscle mass or the bone density to handle high impacts," Pohle said. "In my system, we definitely do not have contact with kids like that."
Since news of Bateman's arrest came out, some instructors say they've had to deal with nervous parents who aren't sure what they're getting their kids into by enrolling them in martial arts classes.
Clint Green, who runs Green's Martial Arts Center in Hampton, said he had one parent who had read about the case online, and wasn't sure about bringing her son back in.
"We had to tell her, no, no, no, we do not do things that way," Green said. "It'll probably be something that'll come up a few times in the near future."
Parents interested in enrolling their children in martial arts classes should be sure to watch a few classes, and talk to other parents who have children enrolled in the schools, to make sure they're being taught by reputable teachers, instructors say. And if parents aren't allowed to watch, that's a bad sign.
Police say they don't know whether parents were watching on the day the kicks occurred at Bateman's studio.
"If the instructor says parents can't watch, run," Pohle said. "Run, don't walk and find another school."