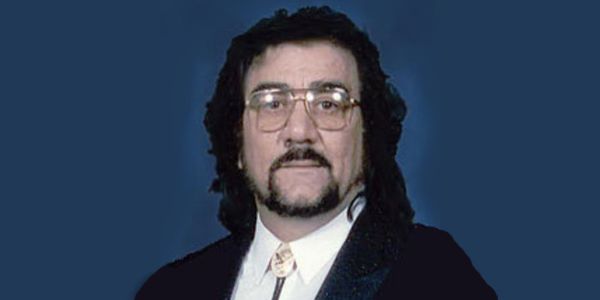 Shi-Han Sensei Louis Casamassa, a 10th degree black belt is Grand Master of Red Dragon Karate and founder of the American Karate Kung Fu Federation (A.K.K.F.). He originated the American Form style. During the 60's, he traveled extensively throughout the Orient studying many different styles of martial arts. In keeping with Yankee ingenuity and American tradition, he took the best 7 major martial art forms and combined them into one new, very powerful and effective style which is known as the Red Dragon style of martial arts.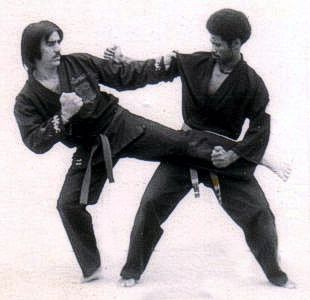 Red Dragon Karate was founded by Shi-Han Sensei Louis Casamassa.
Shi-Han was born on May 3, 1941 in Bethlehem, Pennsylvania.
The American style of karate taught in each Red Dragon Studio is a combination of the 7 major Oriental styles of martial arts. It is a very fast and powerful marital arts form that requires each student's desire, effort and commitment to excel.
Red Dragon Karate's base style is Judo.
The martial art styles included in Red Dragon include:
Japanese (Judo, Aikido, Shotokan)
Chinese (Kung Fu, Wing Chung, Kun Tao, Kenpo)
Korean (Tae Kwon Do, Hapkido, Moddykwan)
Okinawan (Go Ju Ryu, Isshin Ryu)
Indonesian (Javanese Silat, Penjack Silat)
Filipino (Kali Escrima, Thai Kickboxing)
Tibetan (The Monks, forms, animal styles)
Highlights of Shi-han Sensei Louis Casamassa's professional career
A U.S. Marine decorated in the service to his country 1958-1963.
Began studying Judo in Japan in 1958.
Trained at the Kodokan in Japan 1958-1963. His instructor was Tochiko Yogami.
Risei Kano, son of Dr. Jigaro Kano, promoted Shi-Han Sensei to black belt in Judo. He was one of the first ten Americans ever to be promoted on December 8, 1960-he received his 1st Degree Black Belt in Judo at the Kodokan in Japan.
Opened the first Red Dragon Karate in Bethlehem, Pennsylvania in 1966.
Voted policeman of the year of Bethlehem, Pennsylvania Police Force. 1967
Opened the first Red Dragon Karate in Covina, California in 1972
Created certifying organization American Karate Kung-Fu Federation (A.K.K.F.) to promote certification and professionalism in Martial Arts. 1973
Listed in the Who's Who of Karate 1974
Nationally accredited advocate dedicated to improving the spiritual/mental/physical aspects of young martial artists. 1977
Wrote self-defense book for women, Rapist Beware 1982.
Received California State Senate/Assembly resolutions for "Rapist Beware program."
Received personal/professional commendations from:
Governor Pete Wilson, L.A. Major Tom Bradley, U.S. Congressman David Drier, L.A. County supervisors, & San Bernadino County.
Received Instructor's Award from Yamashita International Golden Masters 1993
Recognized by U.S. Congress for Women's Self Defense program 1993
Grand Masters Hall of Fame 1996
U.S.A. International Masters Hall of Fame Leadership Award 1997
Inducted into International Karate Hall of Fame Instructor Award 1998
Co-created America In Defense (A.I.D.) for Airline flight & cabin crew safety training 2000
Living Legend Award Winner for Most Successful Martial Arts Company 2002
There are currently 15 Red Dragon locations in Southern California
To contact Louis Casamassa and Red Dragon Karate visit their listing on the Martial Arts Schools and Businesses Directory by clicking on the image on the left.