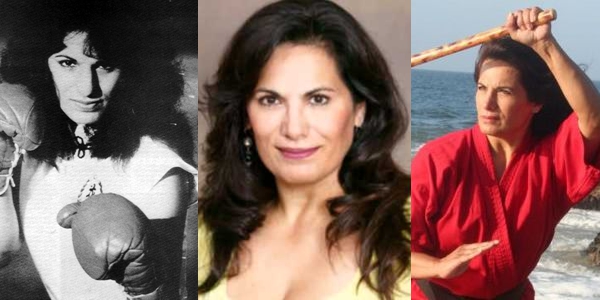 Graciela Casillas or "The Goddess" was a pioneer of women's boxing in the early 1980's and held the World Women's Boxing Association bantamweight title. Her first love was TaeKwonDo but she also became a dominant force in sport karate and held the World Karate Association world bantamweight title.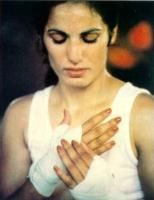 Graciela Casillas is a 3rd degree black belt in BKF Kenpo and 3rd degree black belt in Kodenkan Jujitsu. Graciela trained under Grandmaster Angel Cables, Sifu Dan Inosanto, Grandmaster Bobby Taboada and her husband Sensei Ernie Boggs. She has been President of the United States Sport Jujitsu Trade Association and an assistant coach to the USA Jujitsu Team. She was awarded Black Belt Magazine's "Woman of the Year" in 1989.
She retired undefeated with a record of 31-0, 18 KO's and spent the following years developing her own eclectic martial art of Shen Chun Do, "the way of the warrior spirit".
From her boxing debut at the Los Angeles Olympic Auditorium on July 13, 1979, it was clear that Graciela Casillas had that extreme rarity among small female fighters, a devastating knockout punch.
One of her more famous fights was on September 18, 1980, against Debra "Cha Cha" Wright in Tucson, Arizona. The 5'4″, 116-pound champion and challenger Wright were on even terms for two rounds.
Then Casillas' trainer Jimmy Montoya began chanting "tres derechos" ("three rights"). Casillas promptly hit Wright with a straight right, a powerful right cross, and finally a right uppercut that snapped the challenger's head back, leaving her in a heap on the canvas for almost ten minutes.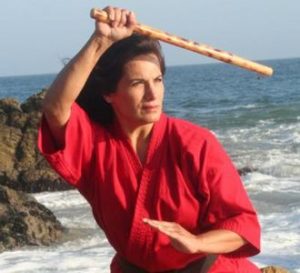 Seven more knockouts were to follow in a career that included the third-round demolition of Lanay Browning on January 27, 1983 in Las Vegas that is pictured at right.
Graciela Casillas ran out of opponents as a boxer and a kickboxer after defeating all plausible competition, including Debbie Kaufmann and Karen Bennett.
Her 1981 kickboxing bout with Cheryl Wheeler is widely regarded as the greatest female-female professional fight ever.
It is a shame that Graciela did not stay active in the ring long enough to encounter any of the current generation of female boxers in her weight class. We have the feeling that she would have handed out some good lessons to all of them!
A report in the Los Angeles Daily News on April 10, 2000 says that Graciela Casillas will come out of retirement at 42 and return to boxing in June or July. Publicist Manuel Herrera claims that "she could whip any female boxer out there today."