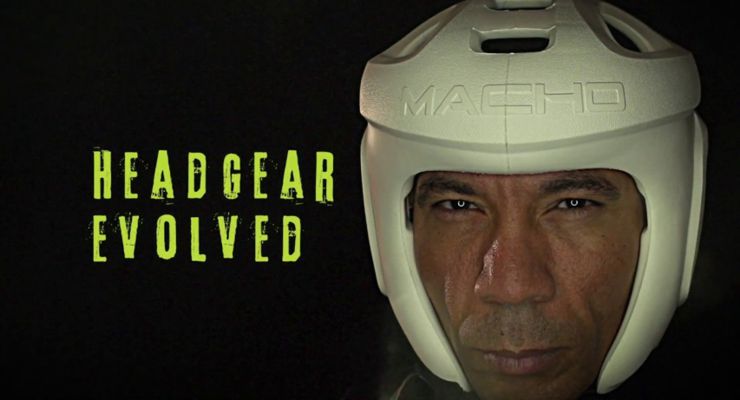 Macho Products, innovator and leading manufacturer of protective martial arts sparring gear since its inception in 1980, today announced that it has introduced a high-impact rated injection molded headgear with patent-pending features. Macho SparTec is made from a proprietary compound, Polycell ™, which is lightweight, disperses impact and is virtually indestructible. Macho decided to embark on this project in response to increased market demand for a headgear that has a sleek, low-profile nevertheless still comfortable and protective, which has been its hallmark for decades.
Since its inception, Macho has always striven to be an innovator in product design, safety and quality craftmanship. "When we decided to pursue this project, we knew it would be a challenge to make a headgear out of injection-molded foam, that would meet our renowned safety standards," stated Mohan Ableman, vice president of product development for Macho. "We tested all the other molded headgear in the market with a high-impact swing arm test, and the results for safety were of concern."  According to Ableman, the material and design of most of the comparable headgear in the market has insufficient impact protection when subjected to impact in sparring. The material does not disperse the impact effectively.
Determined to manufacture a headgear made of injection-molded foam that still offered superior protection, Macho enlisted the foam manufacturing expertise of its sister company, MDI Products, LLC. Teams from both divisions worked together for almost three years to create the perfect compound and design. Numerous rounds of testing were conducted to ensure the headgear met both the Macho safety standard and the ASTM standard for impact for protective martial arts headgear.
Enhancements were made to the design so that it would have a low profile on the head. This feature is important to fighters in competition. Macho added impact-dispersing trauma plates over the ears to keep the profile as low and light as possible, without sacrificing safety.  Other design features include multiple adjustments at the chin and back of head for the most secure fit. This design provides a comfortable, close fitting headgear which does not move on the head during sparring. The headgear is also well ventilated for cooler wear and better hearing.  Macho spent three years in internal and field testing to perfect the Macho SparTec headgear. The result: Macho SparTec is the safest, best performing injection-molded headgear on the market.