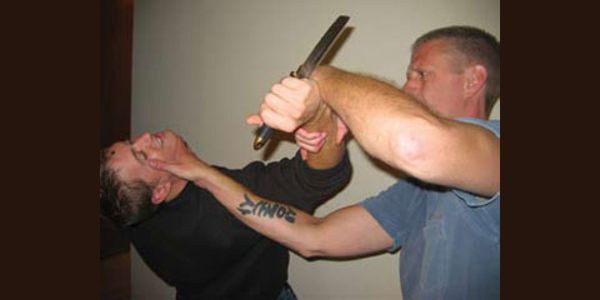 Michael Andrew Lord VanBlaricum is a Certified Law Enforcement Instructor, Certified NRA Instructor, 4th Degree Black Belt in Hapkido Hoshinsul, 2nd Degree Black Belt in Taekwondo and Owner and Chief Instructor of LordVan Tactical LLC.
Michael VanBlaricum has spent the last 20 years teaching and studying the legal use of self-defense and deadly force, Firearm Safety, Bladed Weapons, Close Quarters Combat. Michael is the former MN State Director of the International Combat Hapkido Federation and a decorated veteran of the United States Armed Forces and a published self-defense author (Taekwondo Times Magazine, Concealed Carry Magazine and Police Magazine). Michael received his Bachelors of Science in Social and Behavioral Science from Minnesota State Mankato with a Major in Psychology.
Martin Rooney is an internationally recognized fitness, business leadership, and martial arts expert with a Master of Health Science and Bachelor of Physical Therapy from the Medical University of South Carolina. He also holds a B.A.in Exercise Science from Furman University.