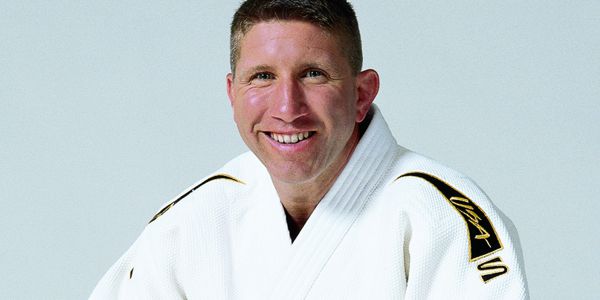 Mike Swain was born on December 21, 1960 in Elizabeth, New Jersey. He is a 5th Degree Black Belt, a Godan, in judo. Mike Swain was the first American male to win the Judo World Championships when he took the gold medal in 1987. He competed in four Olympics, winning a bronze medal in 1988, and a number of World Championships.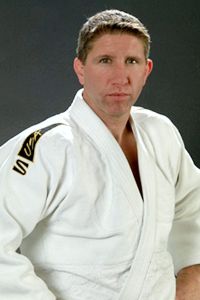 In 1986 he won the prestigious Kano Cup a well known tournament within the judo world. His record includes six gold medals, eleven silver medals, and nine bronze medals in major international competitions. As a competitor, Swain had traveled to Japan and studied there as a young man and he was known for his elegant classic Japanese style. His knowledge and talent made him an excellent coach for the US men's team in the 1996 Olympics.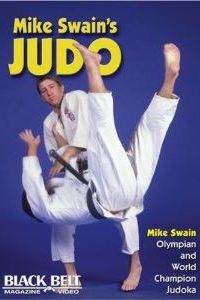 Mike trained under Yosh Uchida in the San Jos State University judo program. Currently Swain is a coach for the Spartans, and handles much of the head coaching duties for the semi-retired Uchida. In 2005, Swain and the SJSU Judo Executive Committee established The Swain Scholarship, the first judo athletic scholarship at a major American university.
Mike has written two books, The Clinch and Ashiwaza II and he has produced vidoes and DVD's including: Mike Swain's Judo, Championship Judo and Championship Grappling, Mike Swain NeWaza Judo Ground Fighting DVDs.
Mike Swain is the owner of Swain Mats in Campbell, California. He is married to Chie Swain, who represented Brazil in the 1992 Olympics.
MAJOR INTERNATIONAL MEDALS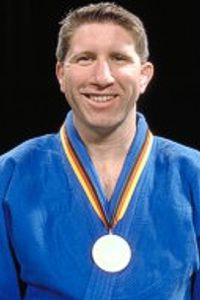 GOLD
1982 Dutch Open
1984 Czechoslovakian Open
1984 Belgian Open
1987 World Championships – Essen Germany (First American Male to ever win)
1987 Pan American Games – Indianapolis
1988 Italian Open
1991 US Open
SILVER
1977 Pan American Championship – Argentina
1985 Matsumae Cup – Austria
1985 World Championships – Seoul, Korea
1985, 1983 US Open
1985, 1983 US Open
1986 Kano Cup – Japan
1987 Shoriki Cup – Japan
1989 World Championships – Belgrade, Yugoslavia
1990 Goodwill Games – Seattle
1991 Sungkok Cup – Korea
1991 Pacific Rim Championships – Hawaii
BRONZE
1981 Dutch Open
1981, 1980 US Open
1983 Pan American Games – Venezuela
1983 Pacific Rim Championships – Japan
1984 German Open
1985 Pacific Rim Championship – Japan
1987 German Open
1988 Olympic Games – Seoul, Korea
1989 Pacific Rim Championships – China
NATIONAL HONORS
5 – Time National Champion
4 – Time National Collegiate Champion
5 – Time Olympic Sports Festival Champion