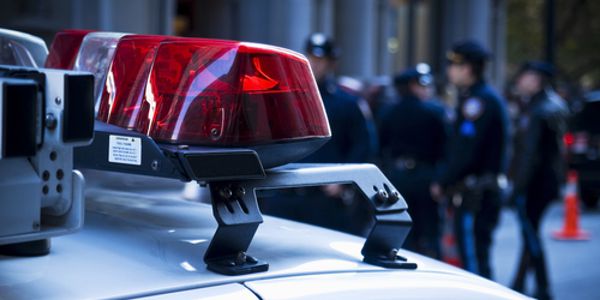 Introduction
Police administrators must face the issue of liability and the importance of  minimizing liabilities as part of their responsibilities as the department's chief. Use of force situations are arguably at the top of the list of worries, as the potential for a given situation to escalate out of control is ever present. One of the best ways to begin dealing with minimizing the potential for liabilities is through the establishment of sound policies. Policies serve as the foundation for holding a department's officers accountable. Accountability in today's litigation obsessed society is a must. However, the potential for establishing policies that are too restrictive is always there. In our efforts to provide guidance to our officer we must be careful to not take away from their ability to apply good judgment and discretion as they accomplish their duties. Well thought out and written policies provide officers with the guidance they need to be more professional in the execution of their responsibilities.
As an example of how policies might lessen potential problems, we'll look at the circumstance that resulted in the current litigation surrounding one small Texas City.
The Situation.
The practice of the city was to hire newly graduated police cadets and put them to work in single man units. They had no Field Training Officer (FTO) program, nor was there policy regarding continued training and education. Additionally, the department had no written or verbal procedures for looking into complaints against its officers by residents.
The city has a population less than 3000, with a mean per capita income under $20,000. As a result, the city's annual income (property taxes) is meager. When this annual income is split between the various city departments there's not much to go around. This translates into low pay for all members of the police department, as well as out dated vehicles and little extra equipment. As the old adage goes, "you get what you pay for." This included a chief who lacked the education and experience to know what administrative procedures were needed to guide his personnel.
The problems surrounding the city revolved around a single officer. From the time this officer began his police career with the city's police department, he never received senior oversight or any continuing education. As a result, his duty performance wasn't critiqued, thus allowing him to learn and grow. His excessive use of force began to be reported to the city's chief by some of the citizens. The chief paid little to no attention to the complaints, which were never investigated. The situation that brought things to a head involved a local resident who was well known for his drinking problem. The officer made a nighttime traffic stop and was seen by witnesses abusing his detainee by striking his head against the rear of a vehicle. A review of other complaints against this officer resulted in a consistency regarding his apprehension techniques. In the process of placing the cuffs on a suspect the officer would place his knee in the back of the individual's neck utilizing his weight to hold the person down. Even after the subject was handcuffed the officer would continue to rest his weight on the person's neck with his knee and the fullness of his weight. The overall picture was that of an officer who enjoyed the power of his position, and the ability to employ physical force at his discretion, and to the level he desired, regardless of whether it was necessary. This left the officer liable for his actions by striping away his qualified immunity. It also left the chief and the city liable because of they failed to take action against the officer when problems were brought to their attention, establishing a custom and practice of deliberate indifference towards the civil rights of the citizenry.
Policy
Policy, as defined by Webster, is "a plan of action," or a "way of management." The development of policies by the chief police allows him to establish the direction and tone the department's personnel will take when involved in a given action, process or procedure. In the case of officer training or use of force, the chief's policy assists in guiding how officers will conduct themselves in the accomplishment of their duties, and thus lessens the potential for a libelous situation to develop. Training of officers regarding policy is as important as having the policy. Through training officers are familiarized with the standards and are able to seek clarification if something isn't clear.
Some points of consideration when developing policy have been established by Michael Brave and John Peters in their article, "Written Policy: Foundation For Officer Accountability." The following exert from that article should serve readers by providing some guidance in policy formulation and maintenance.
When developing, implementing, and evaluating policies here are a number of platinum rules which we suggest be followed: (1) before drafting a policy choose a single standard of acceptability and then be consistent; (2) there is no such thing as a perfect policy; (3) an agency should not put anything into a policy that it is not willing to do, follow through on, or enforce; (4) an agency must be sure that the agency policy is the policy (and/or custom) followed on the street; (5) a policy must be fair to all – the community, the agency, the chief/sheriff, the trainer, the supervisor, and the officer; and (6) working with policies is a (continuous) PROCESS – not a PRO-JECT. Policies need to be constantly reviewed, updated when needed, and then reissued.
Further, we suggest; (1) that each policy should be on a separate page to allow for easy updating; (2) that the policy manual not be bound – it should be in loose leaf notebooks; (3) that the policies not be arranged in chronological order; (4) that the policies not be in alphabetical order; (5) that the policies be separated and/or designated "must know" (pursuit policies), "need to know" (grievance/discipline steps), and, "need to reference" (retirement information); (6) that an agency consider separating critical task policies into a separate sub-manual; (7) that the agency put its high-risk policies on colored paper, say, yellow, so officers and first line supervisors can quickly identify these policies for quick reference; (8) that an agency must be cautious not to enforce ex post facto policies (policies formulated after an alleged violation); and, (9) that the agency also review applicable collective bargaining agreements to assure conformance. (LAAW International, 1994)
Summary
As mentioned earlier, the chief in the above example had no policies regarding training, use of force or the handling of complaints against the department's personnel. Policies regarding the initial and continued training of department personnel, as well as guidelines for use of force situations and how complaints against officer will be handled could have prevented the litigation that embroils the city. The chief in question is no longer with the department, or in law enforcement at last check. Whether he is aware of what is taking place in the courts is also an unanswered question. All of this leads to the possible necessity of the establishment of basic minimum criteria for cities to use when looking for a new chief. There is no defense regarding ignorance of the law. Likewise, there is no excuse for a city to employ a chief of police who doesn't have the requisite education, knowledge and background to properly administer his or her department.
Regardless of how much policy a chief might impose on his department, there must be one caveat. Policies are only as good as their follow up and enforcement, as mentioned by Brave and Peters.
Bibliography
Michael A. Brave and John G. Peters, Written Policy: Foundation for Officer Accountability!
LAAW International, Inc. 1994