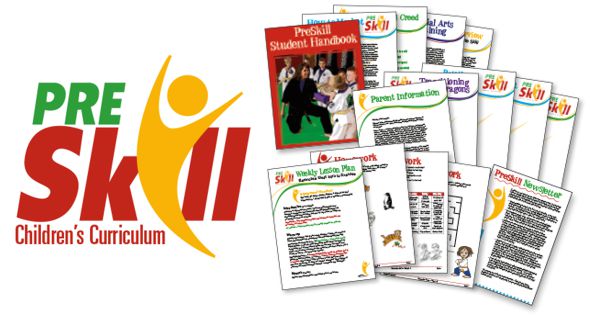 The 3-6 year old market represents a wonderful opportunity for martial arts schools. Parents want to involve their children in character and health building activities as soon as they can. PreSkill offers martial arts instructors a perfect solution to meet this growing need. Designed and developed by children's martial arts expert Kimber Hill, PreSkill provides a complete solution for 3-6 year old children.
The program includes:
Lesson plans and materials
Powerful drills designed specifically for this age group
Structured homework plans, focusing on life skills
Monthly updates with fresh content.
This online curriculum gives you and your instructors easy access to all the tools you need to start teaching children's classes right away. Take all of the guesswork out of preparing for class and promoting your children's programs.
For more information about PreSkill visit the MAIA – Martial Arts Industry Association listing on the Martial Arts Schools and Businesses Directory by clicking on the image on the below