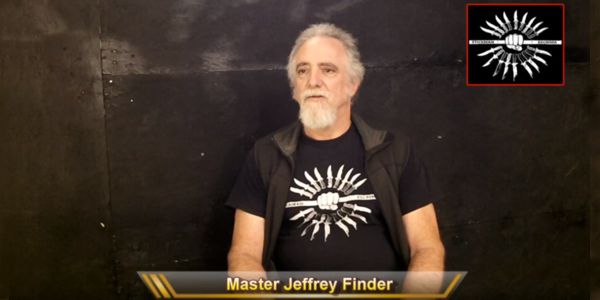 By Jeff Finder ~ The martial arts community lost another giant tonight (Monday, August 18, 2008) when Hanshi Sid Campbell, 10th Dan in Shorin-Ryu, passed away just before 8pm. Coincidentally and symbolically, this was both sunset and low tide here in the San Francisco Bay Area where he taught for over 40 years.
In 1966 Sid became the first person to open a Shorin-Ryu school on the mainland of the United States, under the auspices of his teacher, grandmaster Shugoro Nakazato. During his career he taught over 15,000 students, of which 850 attained black belt, but Sid's influence extended far beyond his immediate students.
A prolific writer, he published over 50 books on martial arts, unveiling the techniques and history of many now well-known Asian weapons. The book he co-authored with Sonny Umpad, Balisong: The Lethal Art Of Filipino Knife Fighting, for instance, was one of the first and most comprehensive on that subject, and helped propel Sonny's career. Most recently Sid co-authored three volumes (The Dragon and The Tiger, vols. 1&2, and Remembering The Master) about the relationship of Bruce and James Lee, whom he both knew, providing insights into the development of Jeet Kune Do and James' lesser known but essential contributions to that art. Unfortunately there were two more volumes yet unfinished in Sid's computer when he passed away.
Sid was not only a writer but an accomplished artist as well. He was one of only a handful of painters worldwide doing authentic depictions of warrior arts. A couple of years ago he produced a large art book, Warrior Arts and Weapons of Ancient Hawai'i, depicting scenes of Hawaiian village life and tribal warfare, based on his close connections with legacy holders of Hawaiian society. This book is now a text in cultural studies at the University of Hawaii. He also was working on a companion volume on the samurai, for which most of the artwork was done, again historically true to the heraldry and fighting tactics based on extensive knowledge and research.
Sid lived large. He loved going out for dinner and sharing a beer, yet somehow managed to pack more into a day than most people could dream. In addition to teaching, writing and painting, he was a promoter and producer, and was both a member and organizer of numerous organizations and martial arts halls of fame. With such a rich involvement in the arts, he was a great storyteller with a deep sense of humor.
I was privileged to briefly be in business with Sid, along with Bill Rodriguez and Jack Long, at "Pathways to the Orient", a multidisciplinary school in Oakland back in the early 90's. Though the partnership didn't last long, that was my introduction to him. It took a few years to reconnect but Sid was never one to hold a grudge. He had a huge heart and loved the arts, and that extended to anyone else who shared his passion. About two years ago there was a big roast for him in Alameda, a star-studded event with hundreds of martial art celebrities from around the globe. It was a night filled with humor and spiced with the love for this man felt throughout the community. It was an honor and privilege to be there as a fly on the wall, and of course Sid had the last laugh when we all left at the end of the evening to find fake tickets on all of our cars!
Three weeks ago I felt a strong urge to visit Sid. I knew he'd been fighting cancer for a couple of years, and I thought he'd get a lift from seeing the weapons I've been making. I barely recognized him when I saw him because he'd lost so much weight, but once he was settled in his chair at his desk, he lit up handling various swords and knives I'd brought for him to see. It was one of the few times he and I just sat and talked alone, and his warm encouragement and support will always be remembered.
Two nights ago I had a dream about being in a huge airport ticket lounge. I was in a line of people buying tickets to go to New Zealand. Everyone who got a ticket had a polaroid photo affixed to the wall, showing their place on the flight. One image there stood out, a large, full face. I didn't understand who the dream was about when I awoke, but I knew it was a death dream as I've had these before. It wasn't until I heard this afternoon that Sid had gone back into the hospital that I realized it was his face I'd seen in my dream, and I knew his time had come even before getting the call a couple of hours later.
It might not have been New Zealand, but that just meant somewhere far away across the waters. In my heart, I know Sid Campbell is in his beloved Hawai'i tonight.
By Jeff Finder
Stickman's Escrima Blog
Monday, August 18, 2008