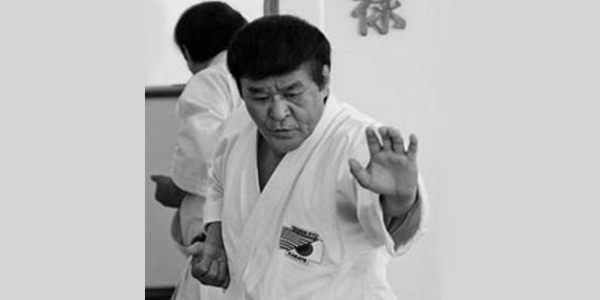 Tadashi Yamashita was born in Japan in 1942, but he considers himself an Okinawan. His father died when he was three, and his mother moved to Okinawa when Tadashi Yamashita was eight years old. He lived in Okinawa until, at the age of 24, he came to the U.S.A. where he became a citizen. Sensei Tadashi Yamashita's experience of more than 4 decades in the martial arts began at age 11. He was the roughest kid in school, and picked fights with other students, as well as the teachers.
This was brought to the attention of the PTA, which realized they could not handle him. The PTA president, who was also a karate instructor, stopped by to pick up Tadashi Yamashita after school. Always the warrior, Tadashi Yamashita tried to fight him. The instructor grabbed the rebellious youngster and dragged him off to the dojo where he was taught the elements of kicking, punching, and, most important of all, discipline. Tadashi found his probation period very interesting. His destructive energy was channeled into a hidden talent. The young man had found an art form, a religion, and a way of life. Sensei Tadashi Yamashita was awarded his black belt at the age of 16, in 1960.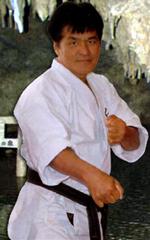 Tadashi Yamashita captured the All-Okinawan Shorin-Ryu Free Sparring Grand Championship Title. In 1968, he visited Japan and tested before his Sensei, Shugoro Nakazato, 9th Degree Black Belt. Also on the panel was the famous Grand Master Chosin Chibana, 10th Degree Black Belt. Sensei Yamashita became the youngest 7th Degree in the history of Japan. Sensei Yamashita moved to California in 1972 where many top artists, such as Mike Stone and Ed Parker noticed his talent and skill. The Pro-Am Tournament in Los Angeles in 1973 was the first of many in which he would demonstrate that talent. He brought 7,000 spectators to their feet for a standing ovation and from that moment on the magic of his karate weapons genius spread throughout the martial arts world. Sensei Yamashita is also known for teaching the late Bruce Lee the use of the nunchucku. Sensei is the foremost Karate and Kobudo expert in the United States today and the Head Instructor of Shorin Ryu in the United States. Sensei Yamashita has made many movies over the past 20 years. His first was "The Karate" in 1973. He then went on to do The Octagon, The Shinobi Ninja, American Ninja, and The Sword of Heaven and has appeared in and choreographed many others. Tadashi Yamashita is publishing a series of books on all facets of Martial Arts training, philosophy, and health studies. A unique individual, who practices a classic art form, he continues to generate excitement in students all over the world.
Sensei Tadashi Yamashita has dedicated over 60 years of his life to the practice Okinawan Karatedo and Kobudo. A highly respected man in all circles of the martial arts, Yamashita-Sensei is sought after for karatedo and kobudo seminars from all over the world. He currently retains the rank of ninth degree black belt in both karatedo and kobudo. Sensei is also the President and Director of U.S. Shorin-Ryu Karate Association, and U.S.A. President of the Zen Okinawan Kobudo Association.
Sensei Tadashi Yamashita has traveled as far as South America and regularly visits Greece. Sensei also keeps a close connection with his birthplace of Japan and Okinawa. Not only is Yamashita-Sensei recognized as a leading authority in the martial arts, but his accomplishments also include his study with several notable high ranking masters. These masters include the late Chibana Chosin of Shorin Ryu, and Shuguro Nakazato founder of the Shorin Ryu Shorin Kan. As well as trained directly under the late Shinpo Matayoshi, founder of the Zen Okinawan Kobudo Renmei.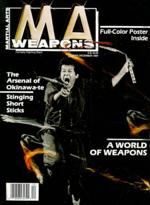 Well known for his explosive open hand techniques, Sensei Tadashi Yamashita combines many progressive fighting tactics with traditional aspects of karatedo, thus resulting in a devastating fighting system. Sensei's dynamic fighting system known as "Suikendo," translates to, "fist flowing like water." This non stopping flowing system of fighting, allows the karateka to simultaneously block and strike his opponent with blinding speed and accuracy.
Sensei Tadashi Yamashita is also a world renowned weapons master. During the 1973 Pro-Am Karate Tournament, Sensei brought over 7,000 spectators to their feet in a standing ovation after demonstrating his mastery and skill of ancient kobudo weaponry.
Sensei Tadashi Yamashita's film credits include but are limited to the following:
AMERICAN MOVIE CREDITS
The Octagon (1980), American Ninja (1985), American Ninja 5 (1993), Rising Sun (1993), Gymkata (1985), Capital Punishment (1991), Bronson Lee Champion (1975), The Shinobi Ninja (1991), Enter the Dragon (1973), Judge Dee (1969), Golden Needles (1974), Seven (1979), The Magnificent Three (1979), and Lethal Weapon 4 (1998).
TELEVISION APPEARANCES
Kung Fu, A Man Called Sloan (1979), Knight Rider (1984-1986), Thrill Seekers, ESPN Karate Demonstrations, and several Pay Per View Events.
FOREIGN MOVIE TITLES
Za Karate (1974), The Blind Karate Man, and Za Karate 2 (1974).