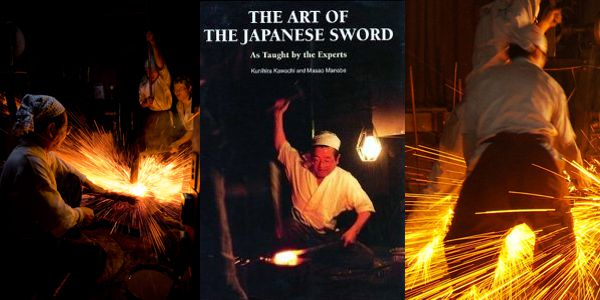 The more than thousand-year-old art of sword making in Japan is one of the world's most brilliant metalworking traditions. In danger of being lost when sword manufacture was prohibited after the Second World War, today the art is making an astonishing comeback in the hands of a new generation of swordsmiths.
In this book master swordsmith Kunihira Kawachi introduces through beautiful color photographs examples of swords that he has created or restored. Questions and answers covering many aspects of sword culture are followed by a thorough chapter teaching how to care for and appreciate Japanese swords, and a discussion of the many legends surrounding the swords of the most famous swordsmen in Japanese history.
A central section illustrates the tools and techniques for making Japanese swords with more than 50 color and monochrome photos.
Finally, a chapter of essays presenting the lives and opinions of those involved in sword making in Japan today is followed by appendixes listing such useful information as the best museums in which to view fine sword collections around the world.
This modest book is packed with information of use to all connoisseurs and collectors of Japanese swords, as well as anyone interested in Japanese metal crafts or martial culture.
Kunihira Kawachi is the second son of 14th-generation swordsmith Kunisuke Kawachinokami. A member of the Ancient Sword Research Committee of the Kashihara Archaeological Institute, he has restored many important ancient swords, and his own superbly crafted swords are featured in the collections of many museums as well as Shinto shrines.
Co-author Masao Manabe holds a special degree in calligraphy and is vice-president of the Japan Seal Carvers Association, as well a member of the Society for the Preservation of Japanese Art Swords.
156 pp, 6 x 8.25, Soft , with jacket
35 full-color, numerous b&w illustrations, list of museums with sword collections worldwide
Japanese art / Art bhistory / Martial arts
ISBN: 978-1-891640-41-4
$29.95
---