Many of the fairy tales and nursery rhymes you know are wrong. To write The Princess and the Ogre: Martial Arts Based Nursery Rhymes and Fairy Tales for Children of All Ages, Bill and Kyra Pottle had to research dusty libraries, read the memoirs of ancient nannies, and threaten the younger Grimm Brother with a Kimura lock to bring you the original, unaltered, martial arts based stories.
See such classics as:
The Coach who Cried Kyongo!
Goldilocks and the Three Kicking Distances
Red Riding Hood and the Value of Deception
The Three Little Pigs and Stances
The Triangle Chokie Song
and many more!
This book also contains three special bonus sections from the authors' other work including The Misadventures of Master Malo, a drill from the 101+ Drills book, and a section from the authors' Taekwondo textbook.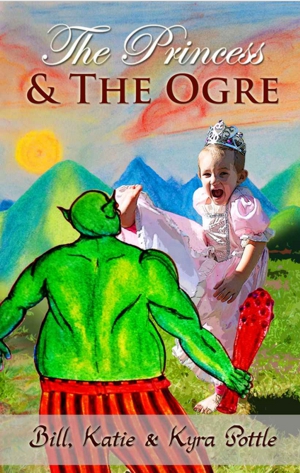 Reviews
Lots of fun, clever twists on classic fairy tales
I picked this up today and it was a lot of fun to read. It contains several classic fairy tale stories with a twist to teach lessons about martial arts. There are also some traditional nursery rhymes that have been modified to meet the martial arts and Taekwondo themes. I really did enjoy reading the stories and I'm looking forward to reading the book to my kids for bedtime. By David Stockton
Very Creative bringing old time classics to life with a martial arts twist!
Being a huge fan of Classic Nursery Rhymes, I love how the authors brought this book to life with a Martial Arts twist! I have added this book as a favorite to share in my studio with many new families! Highly recommended! By Kerry Kara
I love the illustrations!
The stories are very creative, but my favorite one was Little Miss Muffet! I don't really care for spiders, but the picture is very cute! By Jola Berry
---