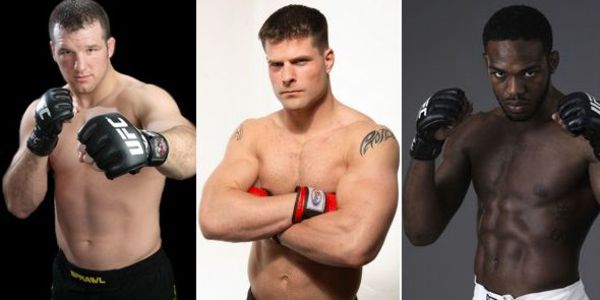 As we reported last week, New York is one of the few states where the sport of mixed martial arts is still illegal. The Ultimate Fighting Championship, MMA's biggest league, has lobbied for years to get this changed so they could hold lucrative live events at venues like Madison Square Garden.
But so far they have had no luck with politics. So today Zuffa, the league's parent, took a different tack. The UFC sued New York Attorney General Eric Schneiderman and Manhattan District Attorney Cyrus Vance Jr. to overturn that state's 1997 law banning Mixed Martial Arts on the grounds that the ban violates the First Amendment of the U.S. Constitution.
"This is mixed martial arts, emphasis on the arts," said Barry Friedman, the Jacob D. Fuchsberg Professor of Constitutional Law at NYU. "The reason these athletes are suing is because they have been prevented from their self-expression on some of the biggest stages in the nation."
Prof. Friedman says that this is the first time, to his knowledge, that an athlete has brought a case to protect his sporting performance as a first amendment right. "The UFC has tried for years to get this done in the legislature. And it's not that they've lost, but they simply cannot get it to a vote. So now we are taking it to court."
The UFC got New York State fighters like Jon Jones and Matt Hamill to sign on as plaintiffs, along with a certified American hero, former Marine Brian Stann. "Performing MMA live in front of a crowd is an unrivaled experience and allows me to speak to my fans," Mr. Stann said in the press release from the UFC. "I was attracted to MMA during my time in the Marine Corps, after I returned from my first deployment to Iraq in 2005 and was looking for a path that allowed me to stay motivated, and inspire others, particularly fellow veterans."
Violence as art, sport as self expression. Will the courts buy it? No way Cy Vance is going to concede this without a fight.
By Benjamin Popper
The above article appeared in The New York Times on November 15th, 2011.