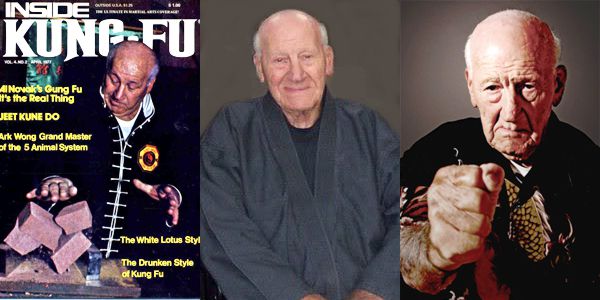 It is with a very heavy heart that we inform you that Great Grandmaster Al Novak has passed away.
FREMONT, Calif — FREMONT, Calif. – Bay Area martial arts legend Al Novak,who influenced movie icon Bruce Lee, died Saturday in a Fremont hospital after he was hit earlier in the week by a car while sitting in his wheelchair, friends said.
Al Novak, a Great Grandmaster and last surviving 10th degree Black Belt in the kajukenbo self defense style, was in his late 80s. The Fremont resident broke down racial barriers once inherent in the sport, growing up training in San Francisco's Chinatown, unheard of for a Caucasian in the 1920s and '30s.
His family could not be reached for comment.
"He was beloved by everybody," said Greg Lee, whose father, James Lee, was a business partner of Novak's and Bruce Lee, Hollywood's first martial arts star who died tragically in 1973. "When you're a grandmaster, it means you've incorporated your own maneuvers and changed other things around and developed an art, and that's what Al did. He stayed very involved in that arena and was always volunteering at tournaments around San Francisco."
Novak's martial arts career spanned more than 50 years, according to a profile on usadojo.com. He became so accomplished that Bruce Lee would not spar with him publicly, according to the website and his friends.
Novak was confined to a wheelchair in 2005 after the van in which he was riding in as a passenger crashed. Both his femurs were crushed.
Even though he could not walk, he still split blocks of wood at the martial arts school he ran in Fremont and commanded enough respect that black belt recipients in their respective arts often wanted Novak to sign their certificates, said friend Jeff Finder.
Novak served on a PT boat during World War II, training alongside future President John F. Kennedy.
"Being around him, you knew you were in the presence of someone special," Finder said. "He was a tough old bird."
By RICK HURD
San Jose Mercury News
Published: Saturday, Nov. 26, 2011 – 12:00 am
Read more about Grandmaster Al Novak