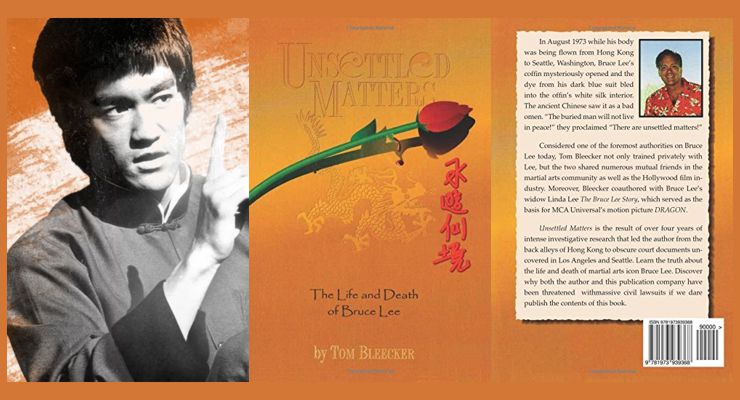 This is the second edition of the 1996 biography Unsettled Matters: The Life and Death of Bruce Lee about the martial arts icon Bruce Lee in which the initial controversial theory behind Lee's premature death is soundly discredited. Originally put forth more than 20 years earlier, the author's theory of what caused Bruce Lee's death was recently confirmed by Dr. Michael Hunter in the televised episode on Bruce Lee in the series "Autopsy." This is a hard-hitting biography for readers interested in a full and truthful accounting of Bruce Lee's life and death. In addition to being a close friend and fellow martial artist, the author co-authored "The Bruce Lee Story" (O'Hara Publications, 1988) with Lee's widow, Linda Lee.
Noted biographer and close friend of Lee's, Joe Hyams, wrote, "Tom's enlightening information about the death of Bruce Lee finally puts the pieces of the puzzle together—a must-read for all martial artists."
About the Author
Tom Bleecker (WGA) began his writing career in 1970 under the mentorship of Oscar winning screenwriter and director Blake Edwards and continued writing television and film for Edwards for 15 years. During that time frame, Tom Bleecker also wrote for actor William Shatner, as well as several television companies and major film studios. After writing for screen and television for nearly 30 years, Tom Bleecker coauthored his first book with Linda Lee ("The Bruce Lee Story"), which was published in July 1988 and used as the foundational material for Universal's feature film "DRAGON."
Several books followed, including Tom Bleecker's controversial second book on Bruce Lee, "Unsettled Matters," which became a bestseller and is considered by many to be the most informative book ever written on the legendary martial arts icon; "The Journey" (foreword by noted biographer Joe Hyams); and "Inside U: How to Become a Master of Your Own Destiny" by Grandmaster Byong Yu, Ph.D., with Tom Bleecker (Hay House Publishers, August 2003) and, published in 2007, "Conquest over Hatred: the Donnie Williams Story," which has been featured on Pat Robertson's "700 Club" and Trinity Broadcasting Network (TBN). Tom Bleecker's most current film "The Jacket" starring Academy Award winner Adrian Brody and Keira Knightly was released through Warner Brothers in March 2005.
In addition to writing for film and television, Tom Bleecker is available as an author of books and book proposals, both with an author's credit and as a ghostwriter.