My goal in writing the poems included in Reflections of War was to capture the essence of what soldiers went through on a day to day basis in the trenches. I wanted to write about how they survived the war, their return to civilization and how they dealt and continue to deal with their experience.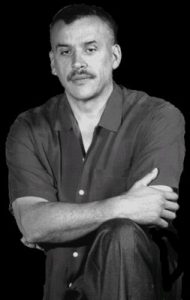 I want to mention, I am not in the military and was never a part of any military branch. My thoughts and words are my own interpretation after extensive interviews with veterans. We have heroes among us and you can find them in military uniforms serving this great county. These veterans have given so much and continue to give, but unfortunately, are sometimes forgotten. My background is in the instruction of martial arts and law enforcement. I am both a Police Officer and defensive tactics instructor for law enforcement and I have also trained military personal.
More About the Author
Eddie Morales currently practices and teaches Goju Ryu. He was promoted to 8th dan by Grand Master Aaron Banks on May 5, 2009. In the late 1980's he relocated to California pursuing a Law Enforcement career. In a short period of time he became certified through P.O.S.T. (Police Officers Standards in Training) as an instructor. He has taught many police officers how to survive hand-to-hand combat and weapons attacks. Eddie Morales has also appeared in several movies and teaches actors how to best apply martial arts for the silver screen.