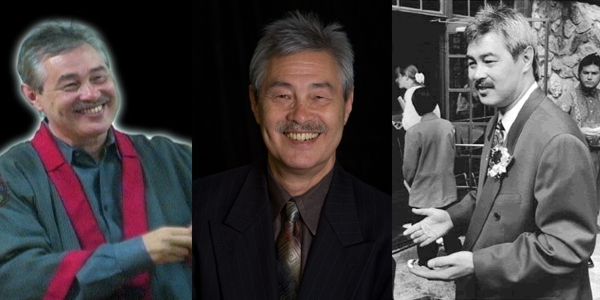 Shi Fu Alex Feng was trained by his father, Dr. Wei Ren Feng, a well-known scholar and spiritual leader. At age eight, Shi Fu Feng's father placed him under the tutelage of a private Gong Fu instructor, Master Wong Jian An. At age twelve, he entered the Academy of Judo in Tainan, Taiwan. Shi Fu Feng's numerous teachers include Master Guo Lian Ying (Qi Gong, Tai Ji Quan), Professor Ray Law (Jujitsu, Judo), Suchida Sensei (Judo), Tenkai Sensei (Judo), Wakabayashi Sensei (Judo), Myita Sensei (Kendo), Kubo Sensei (Kendo), Professor Wang Pei Kun (Tai Ji Quan, Ba Gua), and Gurumayi (Siddha Yoga).
Shi Fu Feng received a black belt at age nineteen in Judo and Jujitsu and now holds a second-degree black belt in Jujitsu and a fourth-degree in Judo. Shi Fu Feng started teaching internal and external systems of Gong Fu, Kodokan Judo and Kodenkan Jujitsu in 1966. In 1967, he was the AJJF national heavyweight champion in Judo.
Wu Tao Kuan Martial Arts Institute opened in 1973 in Berkeley, where Shi Fu Feng continues to blend the uniqueness of Chinese and Japanese styles of martial arts and healing arts into the Wu Chien Pai system. Zhi Dao Guan – The Taoist Center opened in August 2002. This is the first major center devoted to the Taoist Arts in the Bay Area. In addition to Wu Tao Kuan martial arts classes, there are calligraphy and meditation classes.
Shi Fu Feng is a Doctor of Oriental Medicine, practicing traditional Chinese medicine in both California and New York. He is past Chairman of the National Commission for Certification of Acupuncture and Oriental Medicine and also serves as a consultant to the California Acupuncture Exam Sub-Committee. As a practitioner, he was recognized in 1997 by San Francisco Focus magazine as one of the best practitioners of Traditional Chinese Medicine in Northern California.
Shi Fu Feng's students compete nationally and internationally. His kung-fu students were California state champions three consecutive years in point sparring. He has produced one National Junior Judo Champion. Two of Shi Fu Feng's current Tai Ji students are repeat medalists at national and international level Tai Ji Quan competitions, in Yang and Chen style forms and in Yang sword play forms.
Incorporating the principles of all his teachers, Shi Fu Feng has taken the path of cross-cultural martial arts and healing to serve humanity.