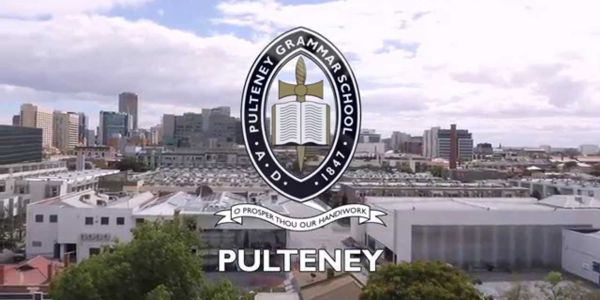 The first Australasian Stickfighting Titles were held in Adelaide on the 11 and 12 of June, 2011, and it was organised by Master Kevin Seskis, he is a student of Grandmaster Vince Palumbo's school called the International Combative Martial Arts Academy which is in Welland, South Australia.
Master Kevin is to be congratulated on the high success of this event which was attended by many competitors from all over Australasia, there were competitors with the Filipino, Indonesian, Indian, Chinese, Malaysian, New Zealand and Australian backgrounds, and this great event was held at the Pultney Grammar School which is based on South Terrace in Adelaide.
The day started with a bow in and words from GM Vince and Master Kevin, and they addressed all of the competitors and officials, who were attending the games, and there was at least 70 stickfighters all being sworn in for the competition, and they were aged from sixteen to sixty years of age.
The tournament started off with a blast from a horn, and then the competitors on 3 fighting arenas began their assault on each other, this was incredible to watch!
The competition was of the highest level including quite a few participants who had previously been in other stickfighting tournaments both here in Australia, and also overseas.
Fighting at the event was world champions including GM Vince Palumbo, Dominic Lavalle, Chris Rew, Barry Jamieson and also John Moore, just to mention a few. (These guys were absolutely awesome to watch!)
The competition was divided into age and weight categories right up to the 60 years of age group!
The Saturday included single and double stick competitions fought with the protective full body and head armor, and the fights began at 10.00am, then they went right through until about 6.00pm.
When individuals had completed their fights, they all assisted by sitting in as judges or seconds!
The skill level of participants was nothing short of outstanding, as was the refereeing and judging, so this kept everyone in a good sporting mood.
Competing in any tournament is vastly different from sparring at your club, or hitting the heavy bag, actually it is quite a shock to the system, especially for first timers in this type of sport, because its a lot faster in a real stickfighting match, and the adrenaline definitely has an effect on an your overall performance on the day, so its important to be prepared properly to compete in stickfighting bouts.
For the first timers, they soon realize how quickly all of the rehearsed techniques soon went rite out of the window, because most of the time all the beginners were just hell bent on surviving the battle experience.
After competing and judging I took an opportunity to watch some of the fights and observed that all of the seasoned competitors were able to combine skill, technique, speed and with great intensity.
Sunday was the day that the Sayaw forms division, and Kulata competition was being held, and it was an action packed day too, because for those of you who aren't familiar with the term "kulata", it means "to punish", so this event was fought with minimal armour being worn by the stickfighters.
The kulata fighters wear all the same protective equipment as usual, but with the exception of the padded jacket that covers their arms and torso part of their bodies, so as you can imagine, "It Hurts!"
There were only around twelve competitors for the Sayaw forms competition, so they were all then grouped into one "Open" category, and the forms were of a very high standard, so all of those really fine competitors are to be commended for their efforts.
The level of performance is a reflection of the highest quality teaching from GM Vince Palumbo and Master Kevin Seskis, and it was very obvious that even the crowd enjoyed the forms display too.
The Kulata Division soon began, and the fighters used real rattan canes which were slightly padded with some thin foam, to prevent any splinters embedding in the fighter's bodies during their bouts.
Whilst all competitors demonstrated exceptional skill, it was the matches between world champion stickfighters such as GM Vince Palumbo, "Big" John Moore, Chris Rew, and Barry Jamieson that drew most attention from the crowd.
These stickfighters demonstrated world class skills and devastating intensity with all of their strikes, and they all came out of their bouts with nasty welts and bruise all over their very battered bodies.
When Chris Rew lifted up his shorts to show the massive welts and bruises on his thigh courtesy of the very powerful strikes from GM Vince in their bouts, everyone watching just said, "OUCH!"
GM Vince took out the overall "Grand Champion" Title for the whole tournament!
Following was an open category Kulata competition where all the matches were drawn out of a box, and the brave Angela Woods from South Coast Martial Arts Academy was the only female to submit her entry form for this very tough division of "Kulata" stickfighting, and showing her extreme bravery since she was pitted against males!
She put in an outstanding performance and at the end of the competition came away with two Gold Medals and two Silver Medals, well done.
The concluding ceremony commenced with awards given to all competitors including one for me as the oldest competitor at over 60 years of age.
Special Gold, Silver and Bronze medals were then awarded to the overall winners, and Master Kevin gave a speech commending the outstanding performances of all those competitors and thanking in particular the assistance of his daughter Jade, and his wife Louise, without whose help the first time Australasian Stickfighting Competition would not have been possible.
Master Kevin also gave a special thanks to the front table officials, this was manned by Trevor Smith and Cameron Henderson who gave up their time freely to undertake a long and grueling task to do the match making, and to ensure all bouts ran smoothly.
GM Vince ended with a commendation and thanks to Master Kevin for doing such an outstanding job in organizing this highly successful Australasian Stickfighting Tournament in Adelaide.
In summary I have to say that the first ever Australasian Stickfighting Titles held in Adelaide was an absolute fantastic event, and the venue was an outstanding place to hold the tournament, especially with the support of a wonderful food stand and sausage sizzle, to the great relief of competitors and spectators alike, because everyone became real hungry as the day passed on by.
These Stickfighting Titles provided an amazing opportunity to stickfighters who perhaps have never before competed, and to learn from an avenue of seasoned competitors to further refine their skills.
Article by John Alford 21/6/2011