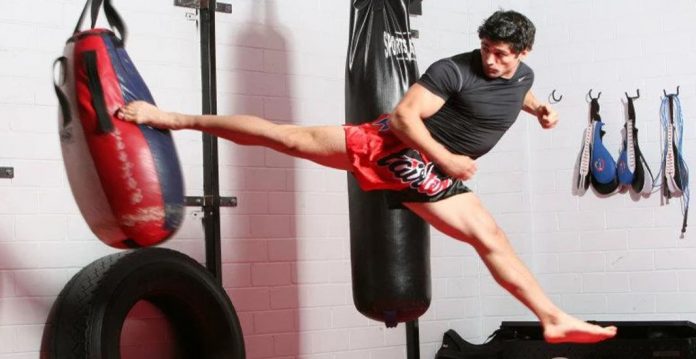 Born in London England on November 2, 1976, Bren Foster moved to Australia when he was 3 years old. He began training in the martial arts at the age of 6. He currently hold a 5th dan Back Belt in Taekwondo, 1st dan Black Belt in Hapkido and 1st dan Black belt in Hwarang-do. Bren has also studies Thai Boxing, Brazilian Jiujitsu, freestyle wrestling and knife fighting. Bren has also competed successfully as a body builder by winning the Australian bodybuilding championships earlier in his career.
Bren has won over 150 first place medals and has competetivly fought in over 200 matches ranging from Taekwondo, Kickboxing and full contact Karate.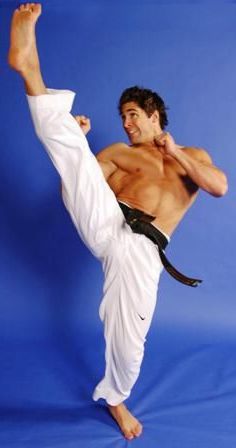 Bren Foster also uses his talents to entertain audiences with his unique style of board breaking and acrobatic martial arts. He is one of the most in demand martial arts performers earning himself magazine headlines such as "Superkicker" and "Australia's most electrifying martial artist". Bren has also wo the Australian martial Arts Spectacular" for the last 2 years – a professional event where Australia's Elite Martial Artists congregate to demonstrate their skill in competition.
Bren has been inducted into Blitz magazines Hall of Fame as Taekwondo Instructor of the year and currently owns and operates Elite Martial Arts and Fitness Centre, a full time martial arts centre and gymnasium.
Bren Foster has also studied classically as an actor at the University of Western Sydney, full time for 3 years and at the Actors Pulse, part time for 2 years. Bren works consistently as an actor in Australia, most recenty completing the feature film, Shadow of Sin in which he played the lead role of "McGuiness". He contracted to Sony for a Playstation game as the lead, a Private Detective.
John Brenkhous and Mickey Stern from base Productions noticed Brens skill in martial arts and cast him in their Discovery Channel television show Extreme Martial Arts. Bren recently joined Base Productions for what he feels is the ultimate martial arts program, Fight Science.
Bren shoot a feature called Travelling Warrior in which he travels the globe pitting his talents against those of other martial arts systems. He traveled to Thailand to shoot the first of the series and then to Brazil to compete against some reknowned Brazilian Jiu Jitsu fighters.
Bren joined the Kenshusei education team to share with you some of the exercise science methods and training programs that have helped him make it to the top.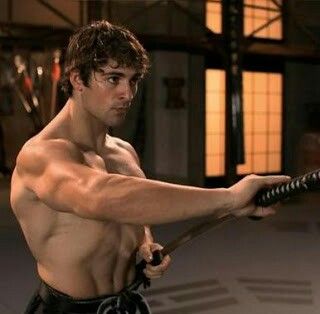 Bren Foster began acting in high school and after graduation he studied Film and Video production, but knew what he really wanted was to develop as an actor. He traveled to New York to study at "The Barrow Group Theater". Returning to Australia he auditioned for and was selected into one of Australia's leading Drama schools "The University of Western Sydney" AKA Theater Nepean. Bren has since worked on many Australian Television dramas such as "Sea Patrol", "The strip", "East west 101", "Review with Myles Barlow" and "Home and Away" Bren also starred along side Martin Henderson and Rachael Taylor in the critically acclaimed Australian feature film "Cedar Boys" where he was praised as "a born star" by Empire Film magazine for his portrayal of "Jamal" a criminal behind bars desperately trying to guide his younger brother away from the criminal path. Bren has studied Martial Arts for many years and has worked in the United States for "The discovery Channel" filming Extreme Martial arts and for the National Geographic Channel where his martial arts skills were put to the test against science in the feature length documentary "Fight Science". Bren continued as a series regular in the following "Fight Science" episodes. Bren has most recently completed two American films, The First being "Bad to the Bone" – where he played the lead role of "Donner Bone Mason" and "War Flowers" – where he played a Confederate Sergeant "John Ellis" along side Christina Ricci and Tom Berenger.