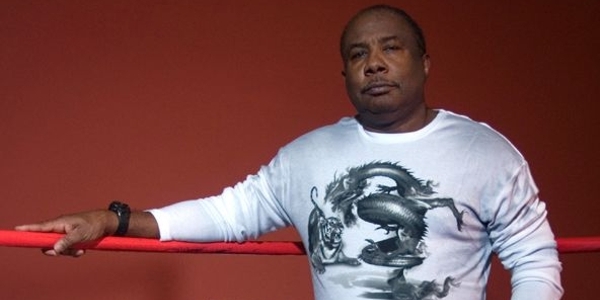 During a championship kickboxing fight, Cecil Peoples is one of the most familiar faces in the ring. As the 3rd man in the fight, Cecil has refereed many of the sports most exciting events.
With more than 75 title fights to his credit and thousands of non-title fights, Cecil has been the man in charge of superstars like: Benny (The Jet) Urquediz, Peter (Sugar Foot) Cunningham, Kathy (The Punisher) Long, Don (The Dragon) Wilson and Danny (Hard As) Steele, Maurice Smith, Saint,"The Man" Longinides, Rick "The Jet" Rufus, and Troy Dorsey to name but a few. All total Cecil has referred more than 2000 fights including more than 200 Championship fights.
In the 70's Cecil was himself one of the karate's leading tournament fighters. As a Kenpo Karate stylist, Cecil squared off against some of the best in the sport, and in the process earned the reputation as a force to be reckoned with in the then fledging sport of point and full contact karate. In addition to numerous local victories, Cecil won the top Ten National Titles including the International Karate Champion, Rocky Mountain Karate Champion, California Karate Champion, New Mexico State Champion and Guatemala International Champion.
In 1996, the 8th degree black belt was inducted into the USA Karate Hall of Fame and his Van Nuys California School was named School of the Month by Black Belt Magazine. Cecil was also named The National Black Belt Official of the year in 1998 and in 1999 he was inducted into the International Muay Thai Federation Hall of Fame.
As Chief Instructor of Cecil Peoples Karate, in Van Nuys, California this martial arts master continues to set the standard for excellence as a teacher and as a championship referee.