Martial Artist Charles Gaylord was born on September 24, 1936 in Hawaii. He began studying martial arts in 1954 and received his black belt, becoming the second generation of the Emperado Method of Kajukenbo. In 1963 he moved from Hawaii to Northern California where he began teaching his own style of Kajukenbo, known as the "Gaylord Method". Gaylord was featured in Episode 10 of Fight Quest on the Discovery Channel which aired Feb 29, 2008.
Grandmaster Charles Gaylord was active in training in the Kajukenbo for over 50 years. In 1980, he received his Ninth Degree Black Belt from the Kajukenbo founder, Sijo Adriano Emperado. Professor Gaylord began his training in Hawaii under Kajukenbo Black Belt George (Paul) Seronio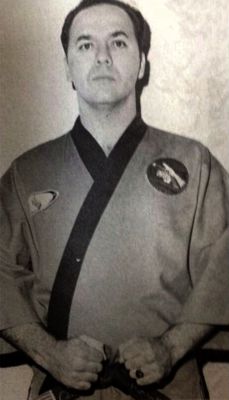 In the early 1960's he moved to Northern California where he began teaching in San Leandro. He brought to the mainland the effective hard and heavy hitting style of Kajukenbo which he had learned from his instructors. Over the years, he has developed his internal and external Martial Art skills through practical application training, along with meditation and constant research of "mind over body" studies. His ki or chi demonstrations have of Kajukenbo. The Kajukenbo Association of America (KAA) calls it "Gaylord's Method." During the 60's, 70's and 80's Grandmaster Gaylord's powerful brick and board breaking demonstrations were legendary. He performed these incredible feats at most all of the tournaments and demonstrations in the Greater Bay Area.
In September 1995, the KAA and all of its Black Belts promoted Professor Gaylord to the honorary rank of Tenth-Degree Black Belt. The KAA believes that this was necessary to ensure the desired level of excellence for their organization. Professor Gaylord produced countless quality Black Belts who have become top competitors and instructors. To ensure the quality of his instructors, he held a monthly Black Belt class, where he taught over 60 black belts who have schools located in the Western United States.
In July 1997 Charles Gaylord was inducted into the World Martial Arts Hall of Fame. On July 20, 2000 Charles Gaylord was inducted into the Masters Hall of Fame for "Lifetime Achievement".
Grandmaster Gaylord's fifty years in the martial arts produced sixth and seventy generation black belts who teach all over the world. His contributions have reached every country in the world. His family tree reads into the thousands and thousands who have been touched by his artful knowledge and very refined technique. Making him one of the pioneers of Kajukenbo in the United States and the western world.
Charles Gaylord authored a book detailing the specifics of the "Gaylord Method". This book has been well received and is used as the "bible" of the Gaylord Method of Kajukenbo.
Charles Gaylord passed away unexpectedly on August 4, 2009.