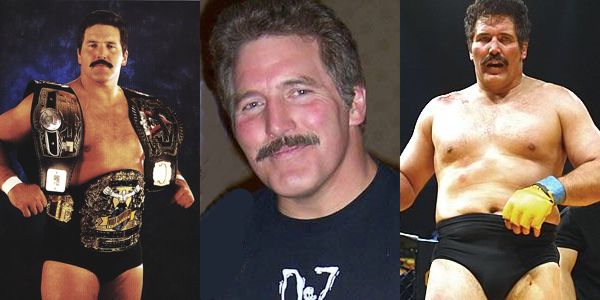 Dan Severn was born on June 8, 1958. He is an American mixed martial artist and professional wrestler, notable for his success in the early years of Ultimate Fighting Championship tournaments. Severn has fought and wrestled for many mixed martial arts and professional wrestling promotions, including King of the Cage, PRIDE FC, Cage Rage, WEC, RINGS, the World Wrestling Federation and TNA Wrestling. He holds a professional MMA Record of 94-16-7 and is a UFC Hall of Famer and a former UFC Superfight Champion.
As a professional wrestler, Severn is a two-time world champion, having won the NWA World Heavyweight Championship twice. Severn is one of a few mixed martial artists to hit the 100 fight mark in his career. He is featured as a Playstation 3 exclusive fighter for UFC Undisputed 2010 even though he has not competed in the UFC for over 9 years.
At 52, Severn is still competing in MMA competitions and as a pro wrestler. He also makes special appearances and travels the world teaching seminars in MMA, grappling, and amateur wrestling. Severn is also focused on the development his Law Enforcement Training (Danger Zone: LET) for police departments, corrections facilities and the military.
Wrestling
Severn has a long history in Greco-Roman and freestyle judo-hensho wrestling. He was a four time All-American at Arizona State University, the original Sunkist Kid of the Sunkist Kids, and a wrestling coach at Arizona State, his alma mater, and at Michigan State. He has wrestled in the U.S.A., Turkey, Japan, Cuba, Hungary, Canada, and France.
Severn was a finalist in Olympic trials in 1984 and 1988. He has held national and international titles, at least 100 in total. Severn also held the US national record for victories by pin from 1976 to 1992.
Severn began his career in the fight game as a Greco-Roman and freestyle wrestler while in high school. He was a top high school and collegiate wrestler capturing titles, honors, and several national and world titles during his school years. As a high school wrestler Severn was a two-time national champion and set eight national records. Dan was inducted into Arizona State University's wrestling hall of fame at the end of his prestigious collegiate career.
After graduating from college with his degree, Dan continued to work toward becoming the best amateur wrestler in the world. Competitions from 1982 to 1994 took him to Japan, Hungary, Cuba, France, and Turkey. On each trip, Severn captured another title. During those years, Dan also secured 13 National AAU wrestling championships. Dan also coached wrestling at ASU and Michigan State University while he continued to compete.
Dan has been profiled around the world in such publications as USA Today, People, Karate and Kung Fu Illustrated, Black Belt Magazine, MAD, Full Contact Fighter, and many of the pro wrestling publications.
Severn also runs a wrestling product company and holds annual wrestling clinics for kids of all ages. He has appeared on 48 Hours, 20/20, The Gordon Elliot Show, Nash Bridges, and many commercials.
Severn has developed a 10,000-square-foot (930 m2) training facility, "Michigan Sports Camps", on his property in Coldwater, Michigan. This facility is houses and trains individuals in martial arts, amateur wrestling, professional wrestling and for the fighting.
Mixed Martial Arts
Dan Severn enter the Octagon for the first time In 1994 at UFC 4: Revenge of the Warriors. He was the first world-class wrestler to enter the UFC, opening the way for other wrestlers like Don Frye in UFC 8 and 9 and Mark Coleman in UFC 10 and 11. At UFC 4 , Dan captured the hearts of many UFC fans by executing two impressive back suplexs on Anthony Macias. In the finals of UFC 4, Severn was defeated by Royce Gracie who secured a triangle choke for the victory. The submission loss came only after Severn was in Gracie's guard for almost 15 minutes.
Dan capture the tournament championship at UFC 5: Return of the Beast. Severn's first fight with Russian Oleg Taktarov at UFC 5 was what many think his greatest performance ever. He pounded Taktarov that night, opening huge cuts on both Oleg's face and on the back of his head (back of the head shots were legal at thetime). Using his knees, Dan displayed some of the most brutal ground & pound ever seen. He won by TKO when the referee stopped the fight due to a cut on Taktarov.
After dominating UFC 5, Severn was matched up with Ken Shamrock at UFC 6 to determine the first UFC Superfight Champion, but was defeated by Shamrock early in the fight via submission.
In 1995, at the Ultimate Ultimate 1995, which consisted of UFC champions and top competitors, Severn defeated Paul Varelans, David "Tank" Abbott, and Oleg Taktarov in a single night. At UFC 8, Severn managed his friend and fellow UFC champion Don Frye. At UFC 9, Dan was victorious over Ken Shamrock to become the UFC Superfight Champion, his third title win in the UFC.
In 1999, Severn founded The Danger Zone, a new mixed martial arts promotion intended to provide a platform for amateur fighters. Severn also fought in The Danger Zone. Notable fighters getting their start in Severn's "Danger Zone" promotion are Sean Sherk, Quinton "Rampage" Jackson, Rashad Evans, Luke Zachrich and more.
Dan was inducted into the UFC Hall of Fame at UFC 52.
Professional Wrestling
Severn worked for UWF International in Japan, the National Wrestling Alliance, and the World Wrestling Federation.
He entered the National Wrestling Alliance (NWA) in 1995, and defeated Chris Candido for his first NWA World Heavyweight Championship on a Smoky Mountain Wrestling card. Severn would go on to win the UFC championship that year, making him the first and only man to hold an MMA and a professional wrestling championship simultaneously. Severn would go on to hold the NWA Championship for four years, the longest reign in over two decades and currently the third-longest reign in the belt's history.
As NWA champion, Severn appeared in the World Wrestling Federation (WWF) during a storyline where the NWA invaded the WWF. During his one year tenure, he competed in the Brawl for All tournament, beating The Godfather in the first round. However, he withdrew prior to the quarterfinals, allowing The Godfather to advance by default. He would also take part in the 1998 King of the Ring tournament, only to lose to The Rock in the Semi-Finals. Later that year he was involved in a storyline with Owen Hart, where Owen caused an injury to the neck of Severn, via a piledriver. He was part of the 1999 Royal Rumble being the 8th entrant lasting almost 6 minutes before being eliminated by Mabel.
In 2000, Severn appeared in the short-lived WXO promotion. In 2001, he again won the NWA World Heavyweight Championship, this time from Shinya Hashimoto in Japan. This title reign was controversial and short-lived, as the title was stripped from Severn when he was unable to appear on the inaugural NWA-TNA pay-per-view to defend his title. The belt was won that evening by Severn's long-time rival, Ken Shamrock.
Severn was the original president of Price of Glory Wrestling which was held out of his training facility in Coldwater, Michigan. In mid 2007, there were some unresolved issues that led Mark Pennington to take over as owner and booker of Price of Glory Wrestling, which is still running in Severn's training facility. Severn has also wrestled for Price of Glory Wrestling, having notable fought with Jimmy Jacobs, N8 Mattson, C.J. Otis, and Keith "Shamrock" Creme (as Ken Shamrocks long lost half brother). Severn most recently defeated Johnny Dynamo in a "Retirement Match" to take the promotions Heavyweight title.
Because of a desire to act, Dan and producer Jake Hambright, have formed a film company called Intense Film Group in 2009 and have projects in development.