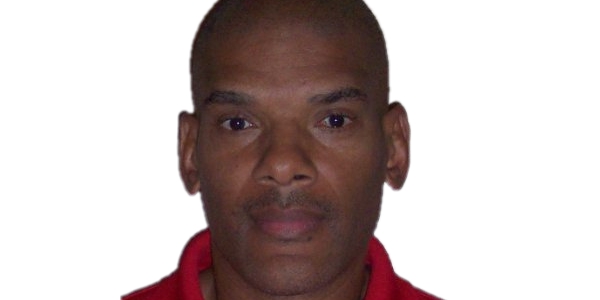 Daryl Johnson began his martial arts career in Brooklyn, NY, with the late Dr. Moses Powell (Sanucus Ryu Jiu-Jitsu) and Master George Cofield (Shotokan Karate). After leaving Brooklyn and joining the military he met Professor Wally Jay (Small Circle Ju-Jitsu) who helped him refine his skills and introduced him to Professor Tony Maynard (Combat Ju-Jitsu). After training with several other instructors from different disciplines, Daryl obtained his 6th Degree Black Belt and became a Master Instructor of Sanuces Ryu Jiu-Jitsu.
Shihan Daryl Johnson successfully opened and operated his own training facility, Daryl J's Institute of Self-Defense, and has been training and competing nationally and internationally for 40+ years, ending his competitive career as a two-time World Champion in Sport Jujitsu. Without holding an official rank in Taekwondo, he also went on to win the Air Force European title in Taekwondo and several National titles in Sport Jujitsu. Instructing for 30+ years, his training includes ground defense, stick and knife fighting as well as other disciplines.
Daryl Johnson retired from the military as the Superintendent of Exercise Directorate (joint military war games). After leaving the military, he became a law enforcement officer and utilized his martial arts background to enhance police tactics including Less Lethal Munitions, Defensive Tactics, Use of Force, and Officer Survival training proving their effectiveness on the street. Daryl became lead Defensive Tactics / Driving Instructor for the police department training academy as well as a SWAT officer. He furthered his law enforcement career as Captain of Police, Interim Police Chief and finally a Federal Law Enforcement Officer (Security Manager) for a NASA facility. He currently works internationally as a law enforcement trainer and security advisor.
Daryl Johnson's Notable Martial Arts Accomplishments Include:
1995 – Sport Jujitsu World Games, New Zealand – Gold Medalist
1992 – Sport Jujitsu World Games, Argentina – Bronze Medalist
5 Time Sport Jujitsu National Champion
Taekwondo Nationals – Bronze Medalist
Air Force European Taekwondo Championships, Spain – Silver Medalist
Alaska State Champion – multiple times over several years
Daryl Johnson's Affiliations Include:
Jujitsu America (JA)
International Law Enforcement Educators and Trainers Association (ILEETA) Advisory Board Member
Police Protective Association (PPA)
Colorado Police Protective Association (CSPPA)
National Tactical Officer Association (NTOA)