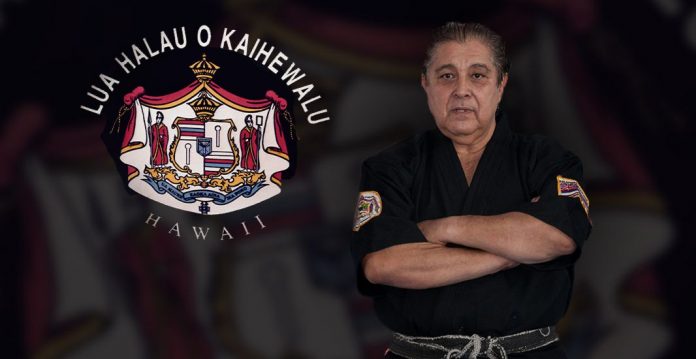 Raised in Southern California, David Krapes martial arts background spans over a 40-year period. In the late sixties he became a practitioner of San Soo under the direction of Pete Amato, a black belt and LAPD police officer.
In 1973 Mr. Krapes continued his martial arts training under Hawaiian, "Guy Goodness" a Lima Lama stylist whose expertise was in a palm (open hand) striking techniques. Two years later he began studying the art of Kaihewalu Lau under Grand Master Kolomona Kaihewalu and has been with that system for more than 40 years. In 1991 Mr. Krapes was awarded a 6th Degree Black Belt in the art of Kaihewalu Lua. In 1987 he opened Encino Karate in Encino, California.
As a competitor Mr. Krapes put his training to task and in 1991 became NBL's Black Belt Champion and Martial Arts Grand Champion in forms in the Southern California Karate Championships in addition to winning the North American WKA Kickboxing title in 1989. Rounding out his martial arts skills Mr. Krapes trained in boxing with South Pacific Champion Mac "Miyagi" Kurihara. He also sparred with Middleweight IBF Champion, Burt Lee.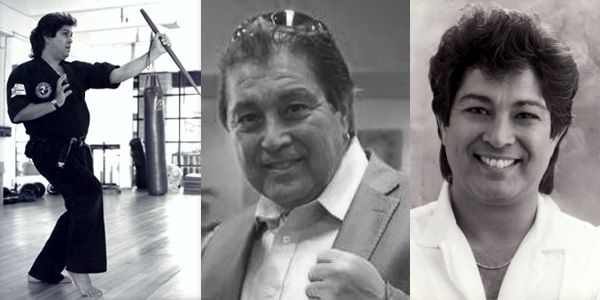 From 1980 to 1986 Krapes trained in kickboxing with five-time Bantum weight Champion Yuki Horiuchi. For three years Mr. Krapes fought on the local kickboxing circuit then in 1993 he became the sole trainer and cornerman to Lupini Champion Saekson Janjira, a seven-time World Light Weight Champion. Mr. Krapes went on to train hundreds of kickboxers, many of which went on to become champions. The list includes: Rick Roufas, six time Cruiser Weight & Heavy Weight World Champion, Saekson Janjira, six-time Lightweight Muay Thai Champion and Danny Steel, six-time World Welter Weight Champion ISKA, IKF, WMTA, and Fredia Gibbs, ISKA Women's Welterweight World Champion, to name a few.
As a promoter, Mr. Krapes has produced many kickboxing and martial arts events under the name WorldWide Kickboxing Promotions. In 1993 Krapes started Worldwide Vision, Inc. and promoted events throughout the United States. He also was the trainer for many of the stars in the syndicated television series, "American Gladiators."
In addition to his martial arts promotion, Krapes has managed various musical groups including concert coordinator for the Kona Hawaii Show, he also coordinated infomercials for South bay Film & Video along with running a successful music retail operation.
Currently Mr. Krapes is working as a martial arts promoter and teacher of the Thai Lua Janjira Champions at Tarzana Boxing in Tarzana, California.