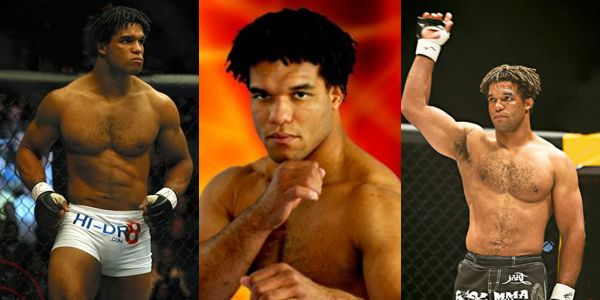 Carlos Newton was born in Anguilla, British Virgin Islands, in the West Indies, August 17, 1976 and moved to Canada at an early age, residing in Ontario. Carlos is a mixed martial arts fighter who has competed in the world's top mixed martial arts organizations such as Shooto, K-1 and Pride Fighting Championships in Japan, UFC in America and W-1 in Canada. Carlos began training in martial arts when he was in elementary school. He fought in Jiu-Jitsu and BJJ competitions in Canada and throughout the world, notably with the prestigious Abu Dhabi Combat Club in Abu Dhabi, United Arab Emirates and began fighting in the UFC in 1996. His record speaks for itself.
Carlos Newton started his Jiu-Jitsu competition career fighting out of the Samurai Club in Toronto. In 1996 Terry Riggs founded Canada's first official MMA Academy, Warrior Mixed Martial Arts, in Newmarket, Ontario and Carlos followed his training partner to his ne academy. Under the coaching of Terry Riggs and Everton McEwan at Warrior MMA, Newton's legendary career flourished. As a Toronto's York University student, Carlos studied geriatric medicine, doing research at Baycrest Hospital, one of the world leaders in geriatric care. However, Carlos is now working full-time in the field of architecture.
Carlos Newton is an excellent fighter technically. He doesn't dominate his opponents at all times, but he fights very methodically and is very patient, fighting without fear or anger.
His intelligent, methodical nature is not confined to the octagon. He is well known as a person who investigates the more philosophical realms of martial arts and he uses his intelligence as he studies great fighting literature, such books as The Art of War and The Book of Five Rings.
Carlos Newton is known for his love of manga series (Japanese comics) such as Dragon Ball. Having studied judo and wrestling, he calls his fighting style Dragonball Z Jiu-Jitsu. His nickname in PRIDE is "the brown Miyamoto Musashi" after the famous Japanese swordsman.