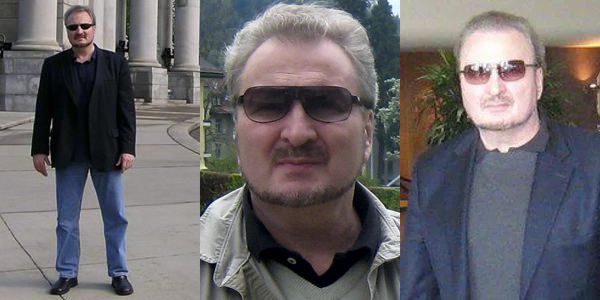 WR Mann is the founder and publisher of Defense Science. He was one of the early advocates of Reality-Based Training, developing one of the first RBT programs before most people even knew what the term meant.
WR started training in martial arts as a child in Europe and continued his quest while living in Asia for several years; studying many of the major systems of Japan, Korea, China and the Philippines. He also practiced fight sports such as: judo, BJJ, boxing, muaythai and fencing.
WR currently teaches the Realfighting Reality-Based program in Europe, Asia and America. His particular specialty is counter-knife training, with influences derived from James Keating, Raymond Floro, Western fencing, various Filipino styles and his own personal experience.
His unarmed RBT program consists of a unique blend of BJJ, wrestling, boxing, and muaythai, sans the rules; combatives is an integral component as well. WR still trains in mixed martial arts under John Danaher at Renzo Gracie's.
Karate: A Brief Overview And How To Supplement It With Reality-Based-Training For A Post 9/11 World
To contact WR Mann and Defense Science visit his listing on the Martial Arts Schools and Businesses Directory by clicking on the image on the left.